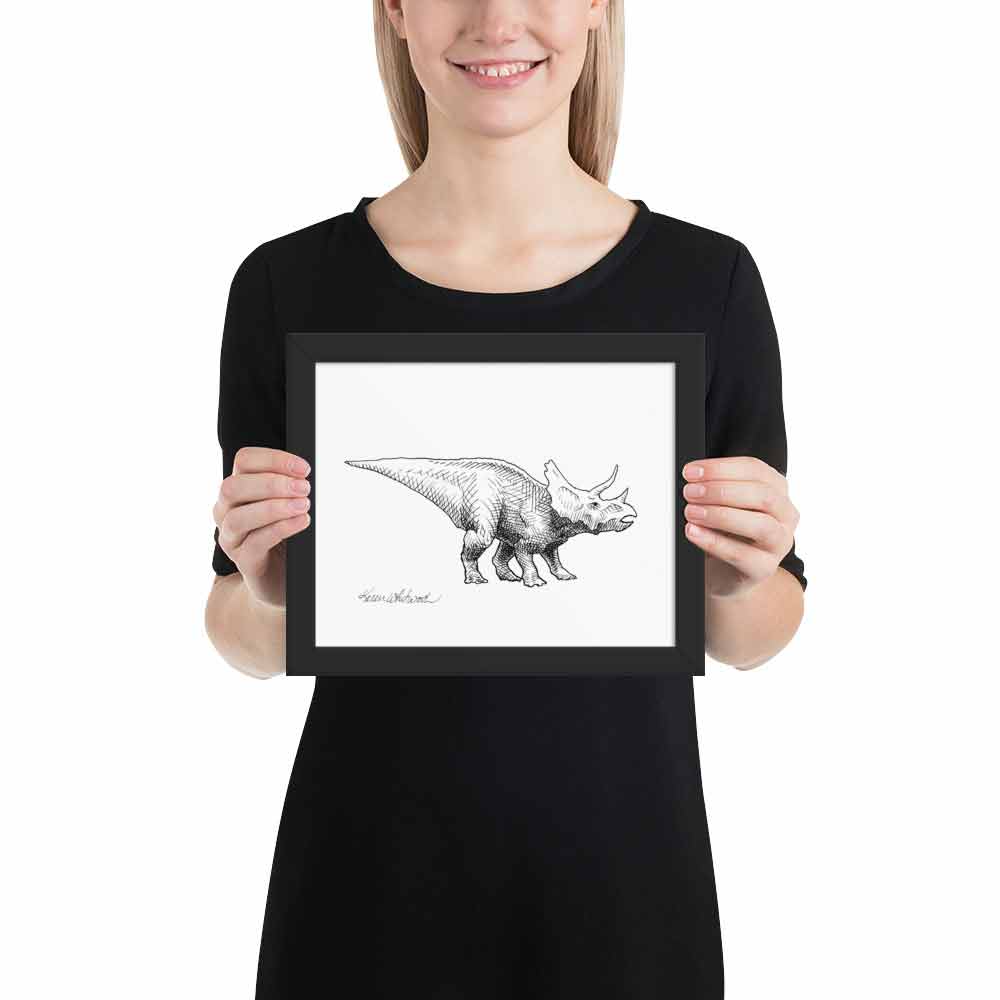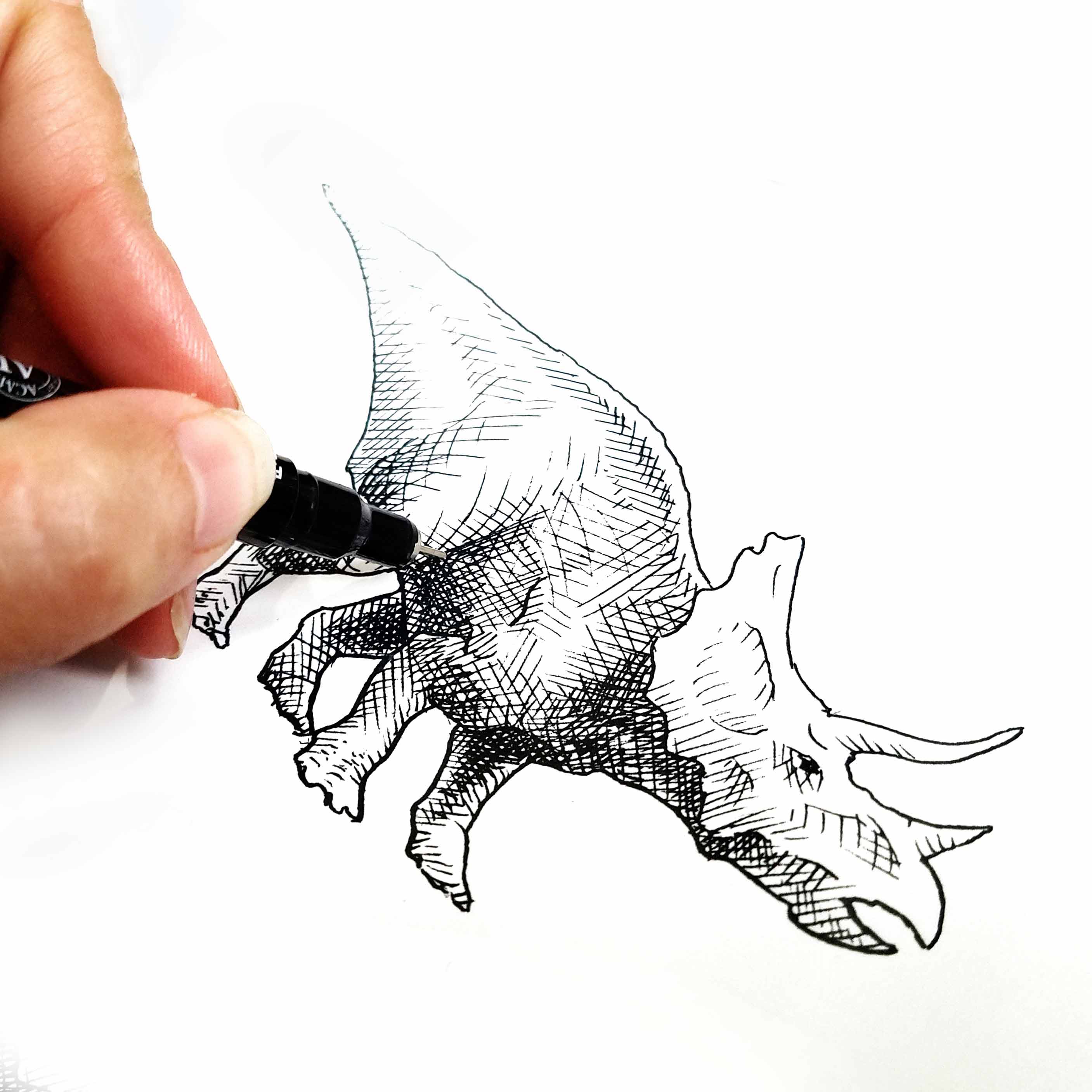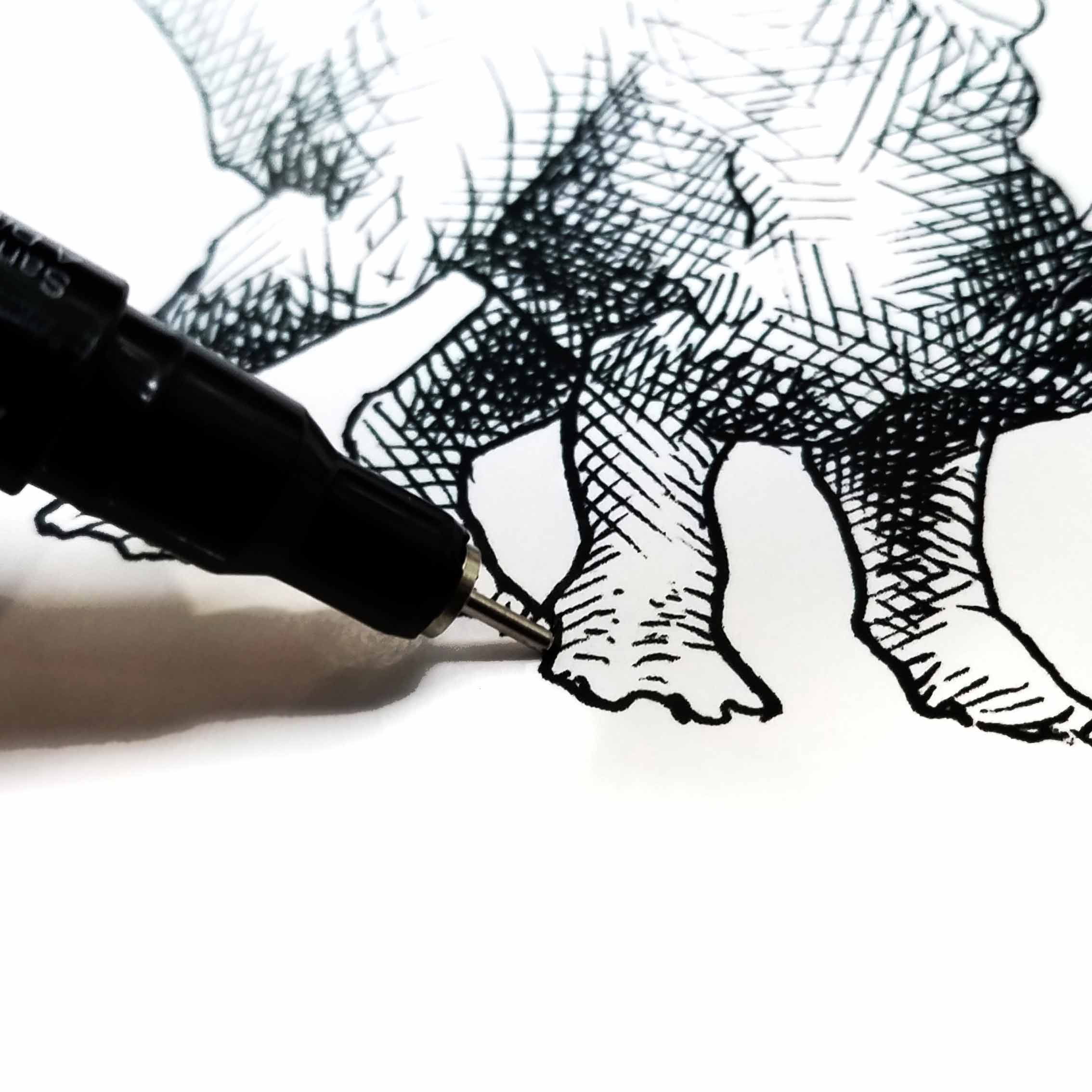 Triceratops Dinosaur Wall Art Print
Description
This illustration by dinosaur artist Karen Whitworth features the charming Triceratops. This iconic dinosaur from the Jurassic period has enchanted the minds of kids and adults alike with it's impressive horns protruding from it's forehead and snout, but also it's fabulous frill... which framed her face beautifully we might add.
Available in several sizes, this beauty of a dino print is perfect for a dinosaur themed nursery or even a paleontology or Earth sciences themed study and office. 

T-Rex Print Sizes:
Note: Framed image is for example purposes. You can customize the presentation to fit your style!


FREE USA shipping!
---
Triceratops Dinosaur Wall Art Print
Shipping
Guaranteed Delivery
Shop with confidence knowing that your order will arrive safely and securely packaged to ensure protection during shipment.
Order tracking
All orders come with tracking information so you can follow your shipment every step of the way.
Get in touch
The karenwhitworth.com team is ready to help with any questions you may have: Contact us
Why our customers love us...
"

Even though the photo delivered matched the one I ordered, the color and quality of this photo surpassed any expectations I had. It was packaged with care and arrived undamaged. I love this picture. Thank you Whitworth Gallery.

"
"

The colors of this beautiful print just sing! Can't wait to get it framed. Quick shipping. Thank you.

"
"

The only difference between what you see on the website and what you get in the mail is that it is even more beautiful in person. My print is now in a koa frame with matting that brings out the colors of the house. It hangs in my living room and really adds to the beauty of my home.

"