Alaska Art by Karen Whitworth
Meet the Artist
From early on, Karen's love for art and the beauty of nature was apparent. Growing up in Alaska and enjoying the great outdoors, she was constantly surrounded by beautiful scenery and incredible wildlife. Capturing this beauty around her quickly became a constant theme in her paintings. Through her love for nature and color she creates a unique view of the land of the midnight sun.
It is this same passion for the natural world, paired with her vivid use of color, that often draws collectors to her work. But more than just eye-catching, this truly captivating quality is also what allows her art to elevate a space with beauty and light.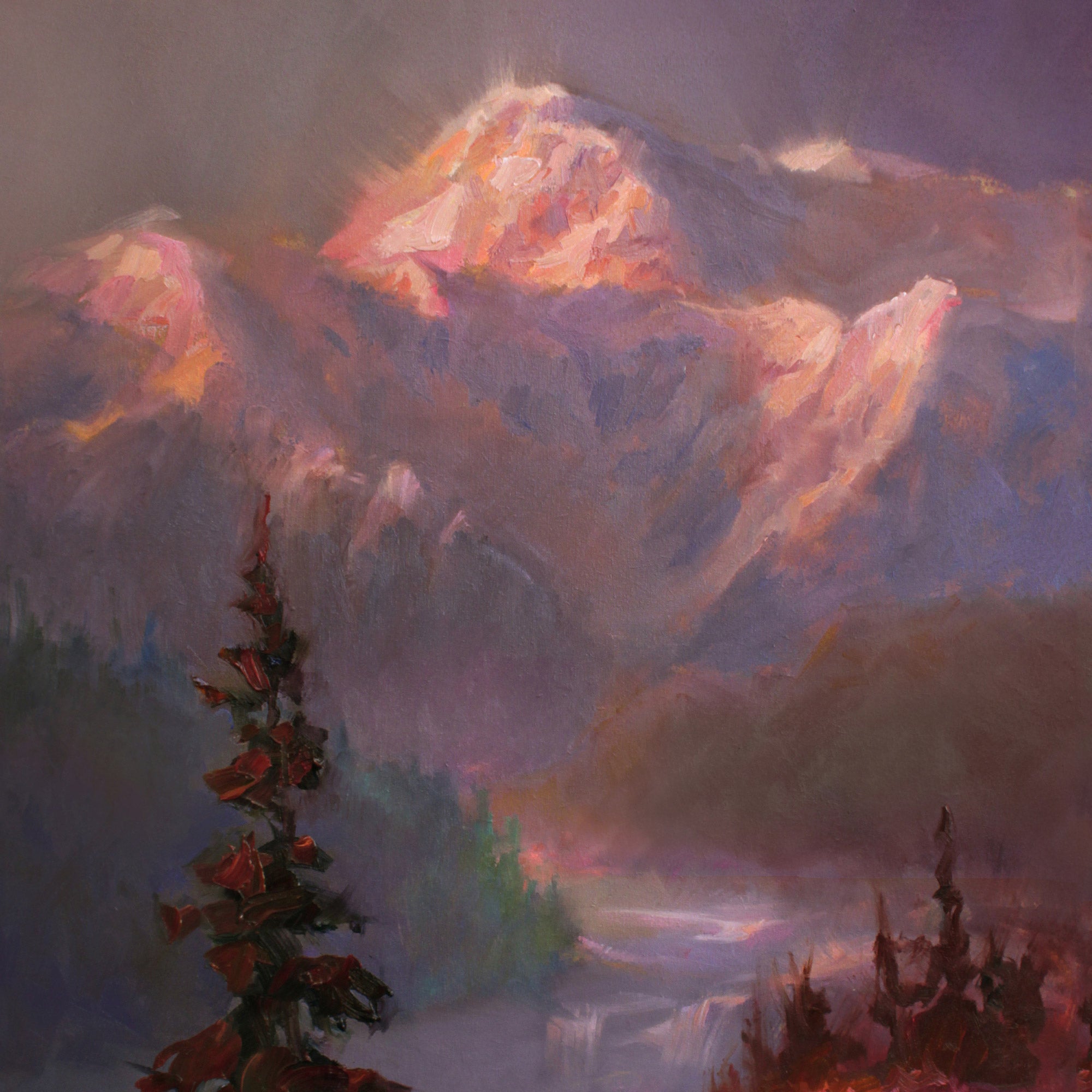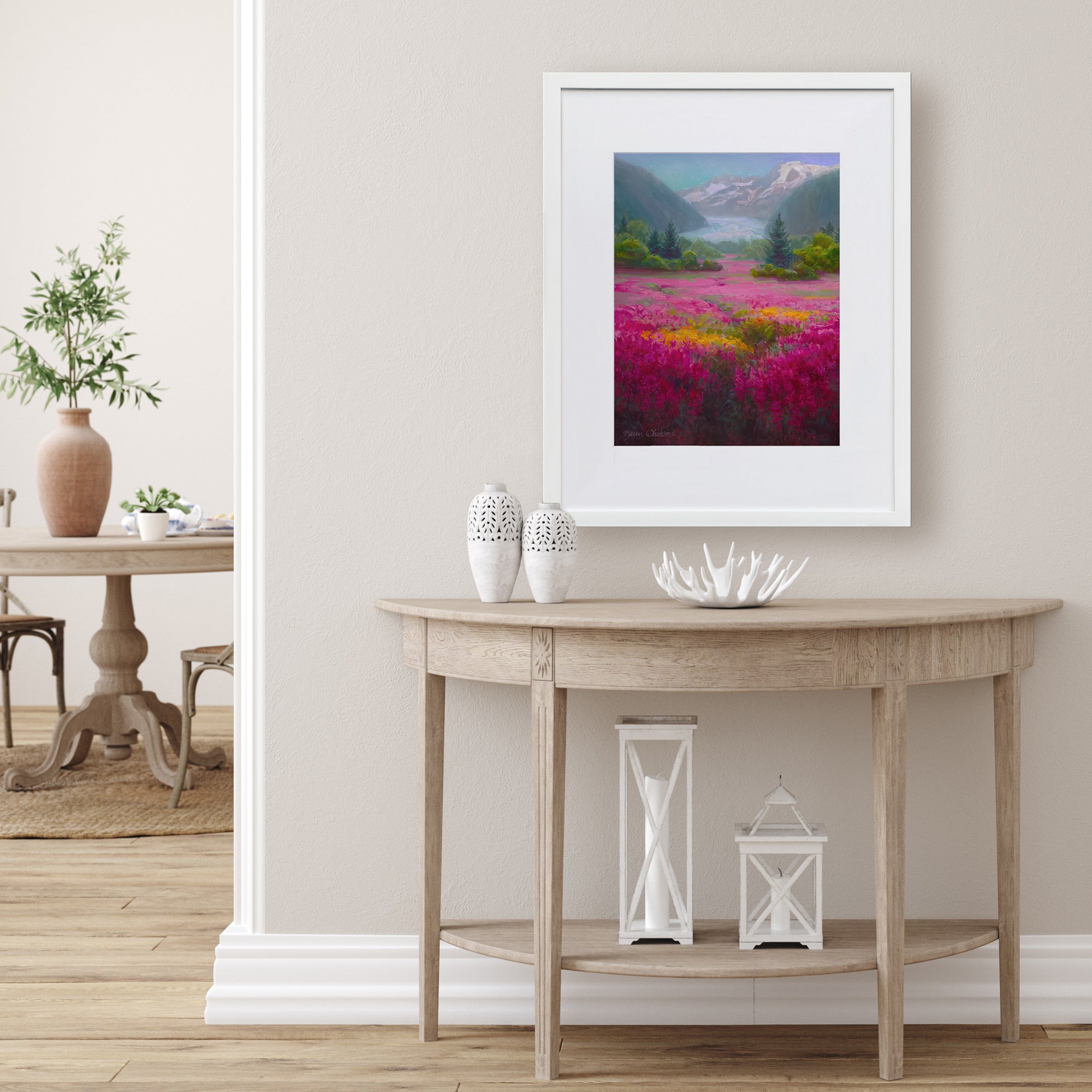 Karen's Alaska artwork is collected by Alaskan locals and around the world by travelers who long to remember their time visiting the Last Frontier.

Today, Karen Whitworth resides in a small town nestled at the foothills of the Cascade Mountains in Washington State. Here, surrounded by wildlife and beauty, her love for nature continues.