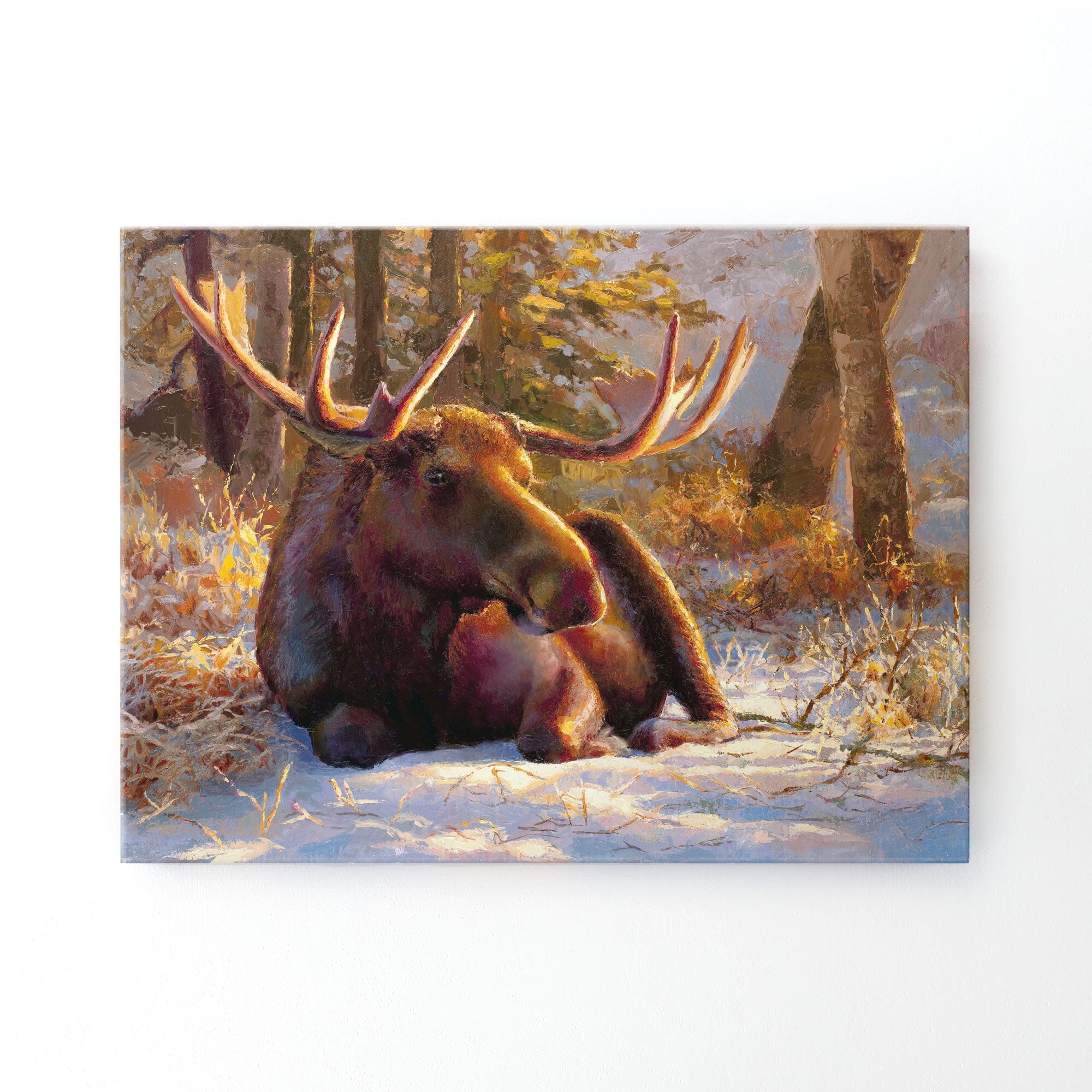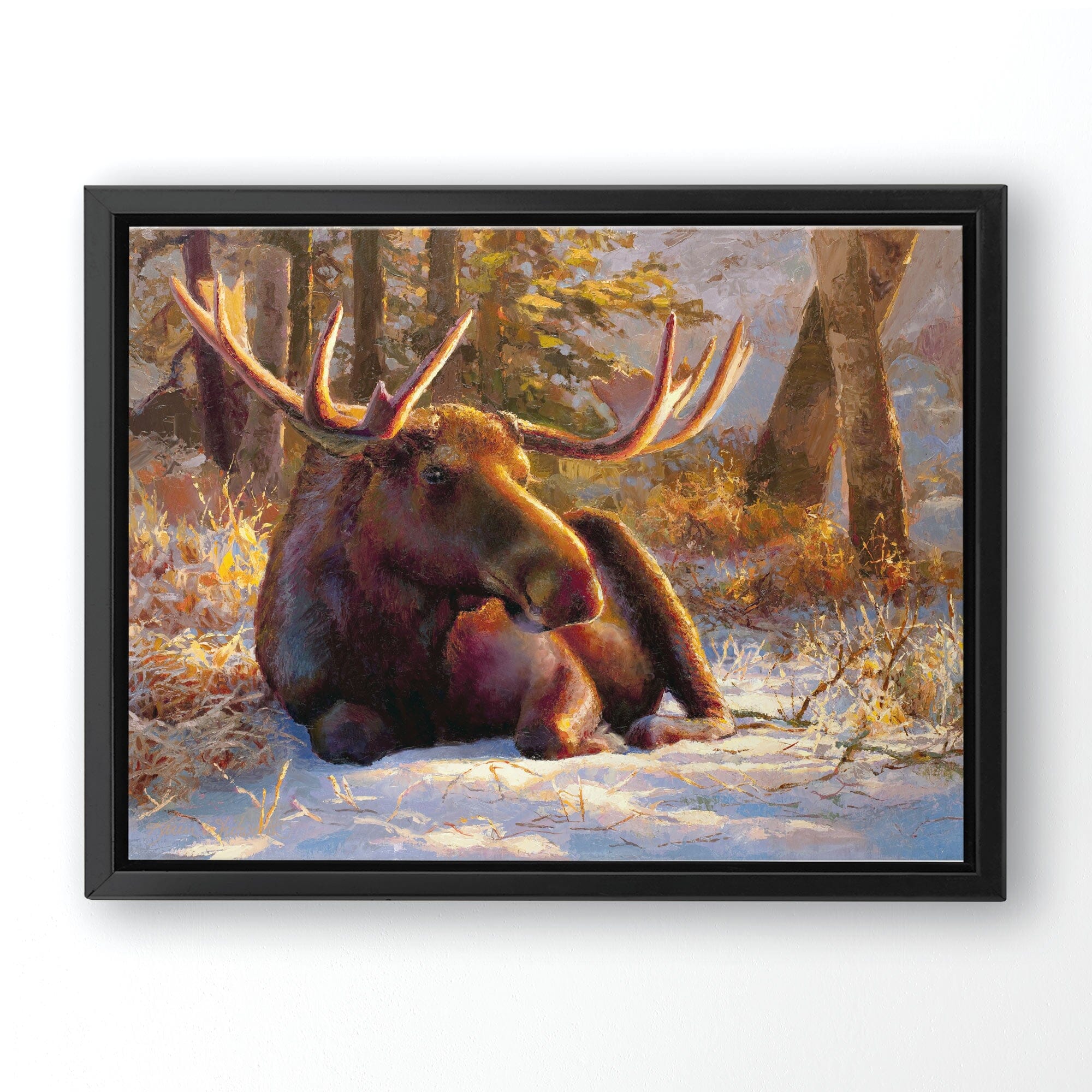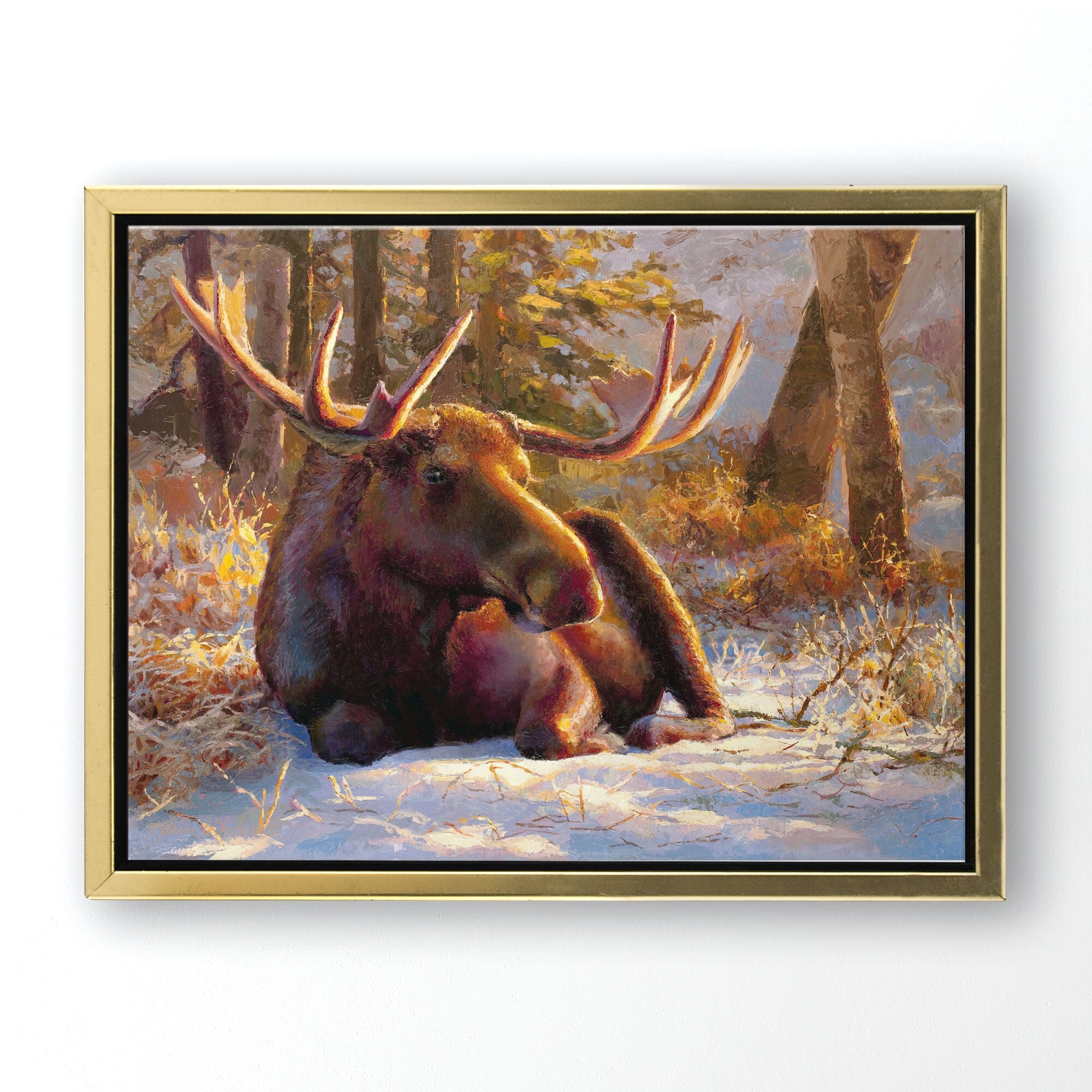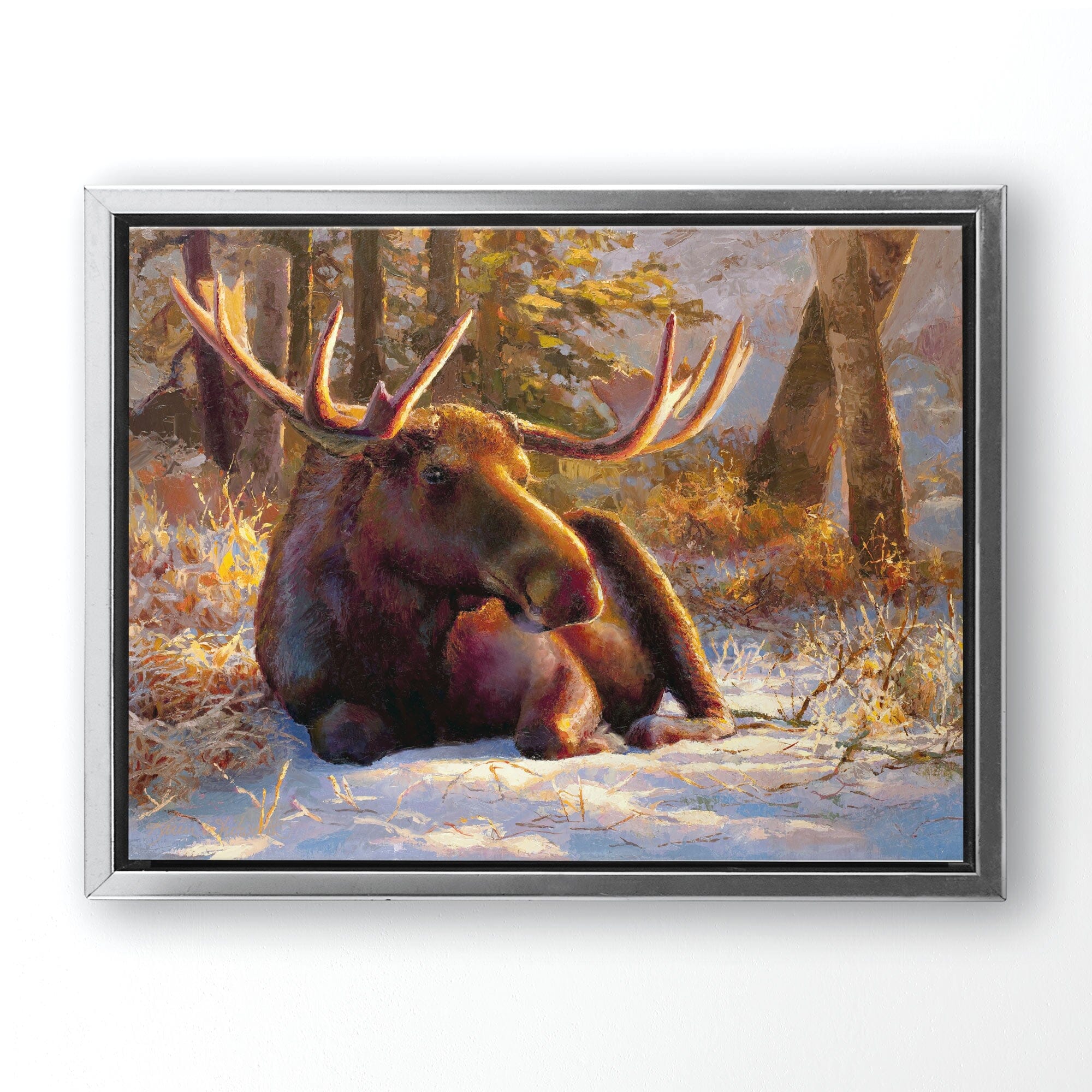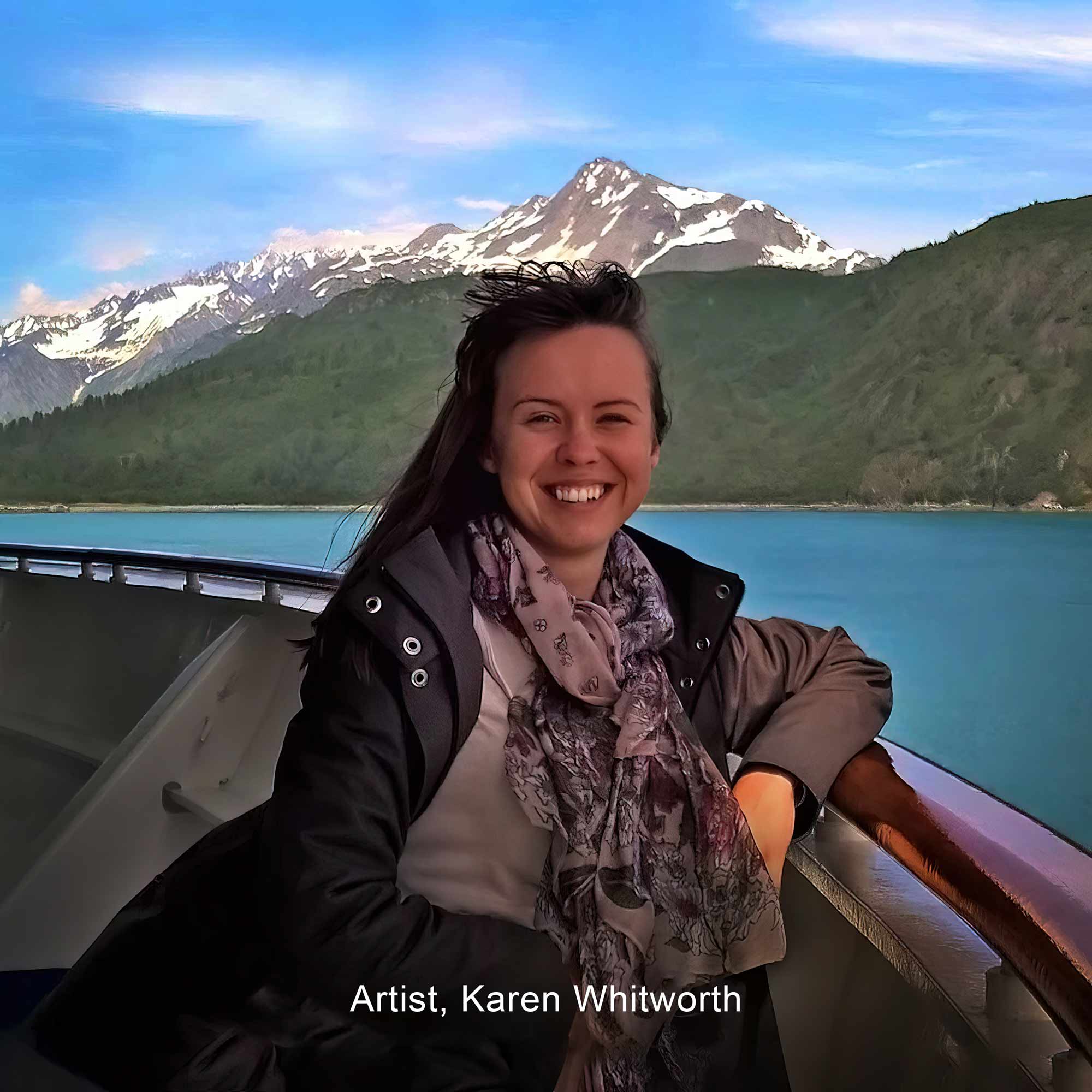 Winter Bull Moose Wall Art Canvas
Description
Winter closes in as Autumn fades, in this Captivating Alaska moose painting titled "Winter Bull"
In this artwork by wildlife artist Karen Whitworth, a lone Bull Moose beds down in a fresh blanket of snow, signaling the impending change of seasons. The excitement of Autumn is now fading and stillness lies ahead as long shadows and shafts of golden light cascade across the forest floor. This painting is titled "Winter Bull" by Alaska artist, Karen Whitworth.
Now available as a museum grade gallery wrap canvas print, this striking wildlife painting can add a bold and rugged accent celebrating the great outdoors to your home. Hand signed by the artist, each canvas is made to order one at a time for our collectors. Select your size, frame, and upgrades to enjoy a custom made piece of Alaskan wildlife art.
The Mighty Alaskan Moose
Few animals make such a powerful impression as that of the Bull Moose. This largest living member of the deer family has a commanding presence that is impossible to ignore. Measuring at up to 7 feet at the shoulder, an Alaskan Bull Moose can also weigh up to 2000 pounds. Their unique antler structure and massive proportions have rightfully earned this wildlife species a coveted place among the most treasured animals in Noh America.
Canvas Features
Hand made in the USA
Heavy duty solid wood construction
Ready to Hang
FREE US Shipping (Including Alaska & Hawaii)
Order with confidence knowing your beautiful moose painting on canvas is made by hand and packaged with great care. We provide you with a tracking number so you can follow it's progress as it makes it's way to your door. We pay the shipping and ensure everything arrives in perfect order.
Production Time
This canvas is handmade to your specifications. Please allow up to 3 weeks for the multi step production process. . Shipping time within the US takes approximately 3-5 business days. (This may be subject to local or holiday delays)
If there are ever questions about your order, we will be standing by, ready to assist. Our customers can always reach us directly at info@karenwhitworth.com
Care Instructions
Wipe canvas surface clean with a soft cloth.
As with all wall art, keep out of direct sunlight.
---
Winter Bull Moose Wall Art Canvas
Shipping
Guaranteed Delivery
Shop with confidence knowing that your order will arrive safely and securely packaged to ensure protection during shipment.
Order tracking
All orders come with tracking information so you can follow your shipment every step of the way.
Get in touch
The karenwhitworth.com team is ready to help with any questions you may have: Contact us
About the Artist
Karen Whitworth is a contemporary artist with a passion for painting colorful landscapes, seascapes, florals, and wildlife. Her works are known for their unique approach to light, which features bright and vibrant hues that capture the ever-changing essence of nature.

Karen's artistic journey began when she was a child in the Pacific Northwest. From the lush forests of Oregon to the rugged mountains of Alaska, her hunger for capturing the beauty around her was a constant theme. This love for the outdoors has since grown to encompass the Islands of Hawaii and beyond. As her portfolio grows, the love for nature remains a prominent hallmark in her works.

It is this same passion, and her vivid use of color that often draws collectors to her work. But more than just eye-catching, this truly captivating quality is also what makes her art perfect for enhancing a living space or dwelling. It's vibrant and uplifting presence elevates the space with beauty and light.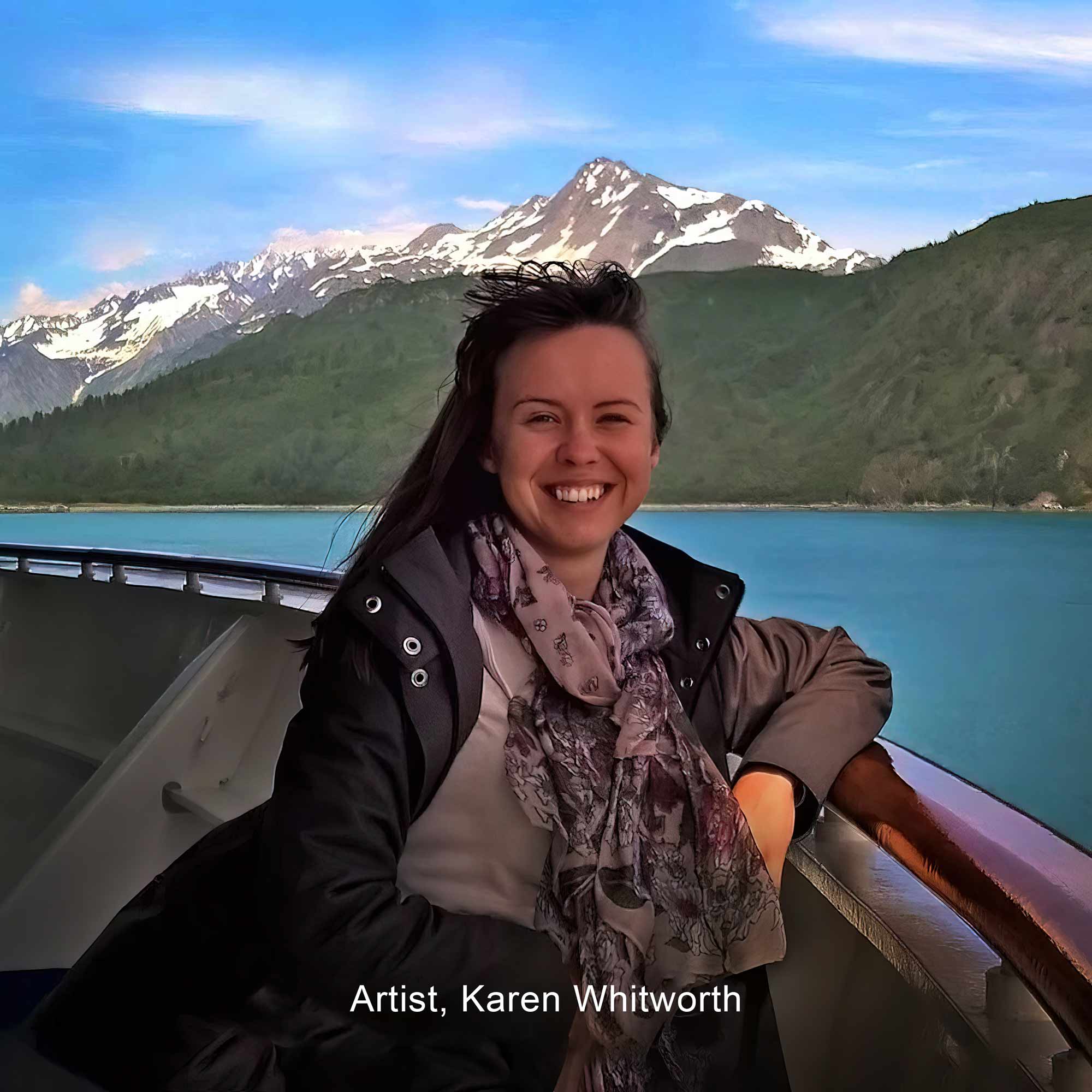 Why our customers love us...
"

Even though the photo delivered matched the one I ordered, the color and quality of this photo surpassed any expectations I had. It was packaged with care and arrived undamaged. I love this picture. Thank you Whitworth Gallery.

"
"

The colors of this beautiful print just sing! Can't wait to get it framed. Quick shipping. Thank you.

"
"

The only difference between what you see on the website and what you get in the mail is that it is even more beautiful in person. My print is now in a koa frame with matting that brings out the colors of the house. It hangs in my living room and really adds to the beauty of my home.

"