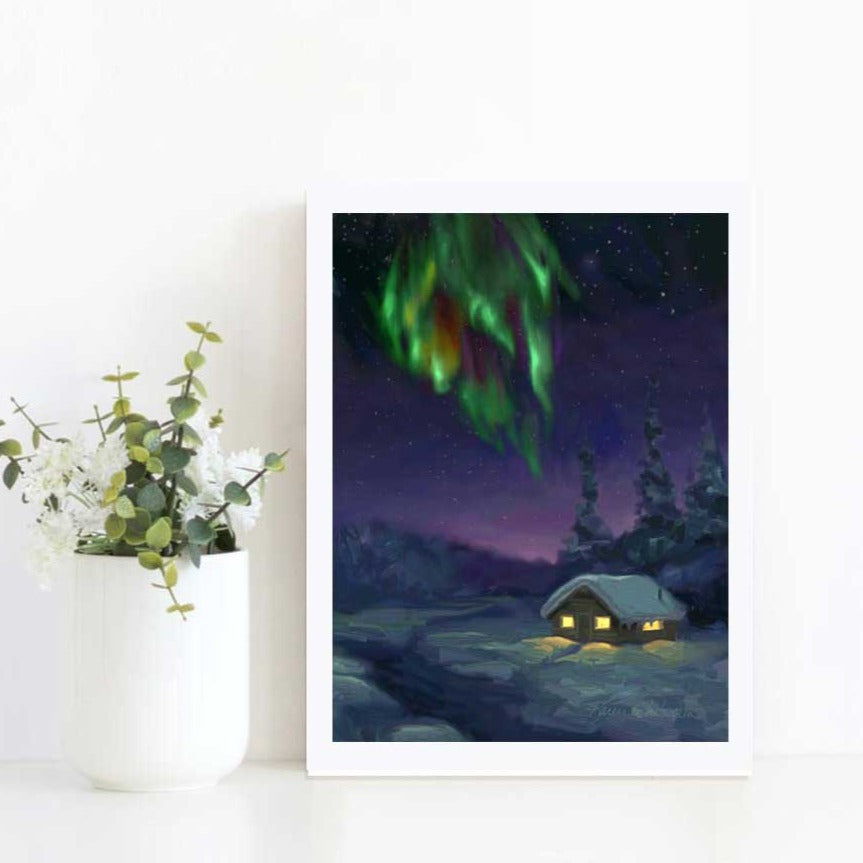 Description
"Dance of the Aurora" Art Print by Alaska Painter Karen Whitworth
The deep dark winter holds the northern landscape in a frozen trance as the sky erupts in a crescendo of light and color. A lone cabin, nestled against a snowy forest acts as a beacon of warmth and comfort to the viewer while trees silhouette against the arctic sky. This classic Alaskan scene draws from the artist's time in the Last Frontier where many nights were spent admiring the dance of the aurora.
Our Aurora Art Print Features
Made in the USA
Standard sizes for easy framing
Vibrant color to show off the Northern Lights
FREE US shipping
---
Shipping
Guaranteed Delivery
Shop with confidence knowing that your order will arrive safely and securely packaged to ensure protection during shipment.
Order tracking
All orders come with tracking information so you can follow your shipment every step of the way.
Get in touch
The karenwhitworth.com team is ready to help with any questions you may have: Contact us
Enhance your space with beautiful wall art
Boost the aesthetic of your home or office with our Alaska wall art prints by Karen Whitworth. These vibrant prints set the tone of your space, create a sense of natural warmth, and add personality that reflects your unique style and taste.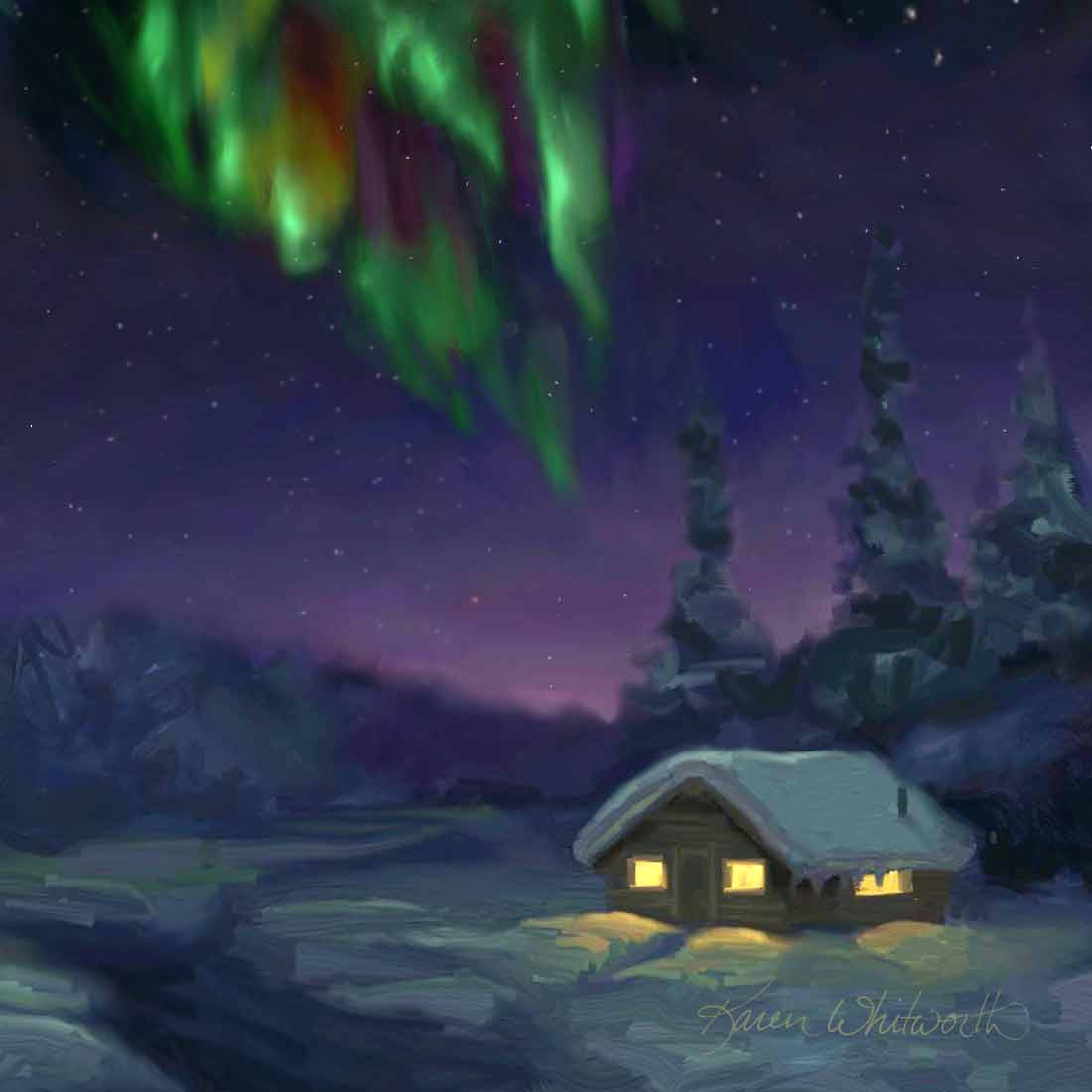 About the Artist
From early on, Karen's love for art and the beauty of nature was apparent. Growing up in Alaska and enjoying the great outdoors, she was constantly surrounded by beautiful scenery and incredible wildlife. Capturing this beauty around her quickly became a constant theme in her paintings. Through her love for nature and color she creates a unique view of the land of the midnight sun.
Karen's Alaska artwork is collected by Alaskans and around the world by travelers who long to remember their time visiting the Last Frontier. From original paintings, to practical items like greeting cards, souvenirs, and gifts, Karen's art helps people share and cherish their love for Alaska.
Why our customers love us...
"

The colors of this beautiful print just sing! Can't wait to get it framed. Quick shipping. Thank you.

"
"

The only difference between what you see on the website and what you get in the mail is that it is even more beautiful in person. My print is now in a koa frame with matting that brings out the colors of the house. It hangs in my living room and really adds to the beauty of my home.

"
"

Even though the photo delivered matched the one I ordered, the color and quality of this photo surpassed any expectations I had. It was packaged with care and arrived undamaged. I love this picture. Thank you Whitworth Gallery.

"