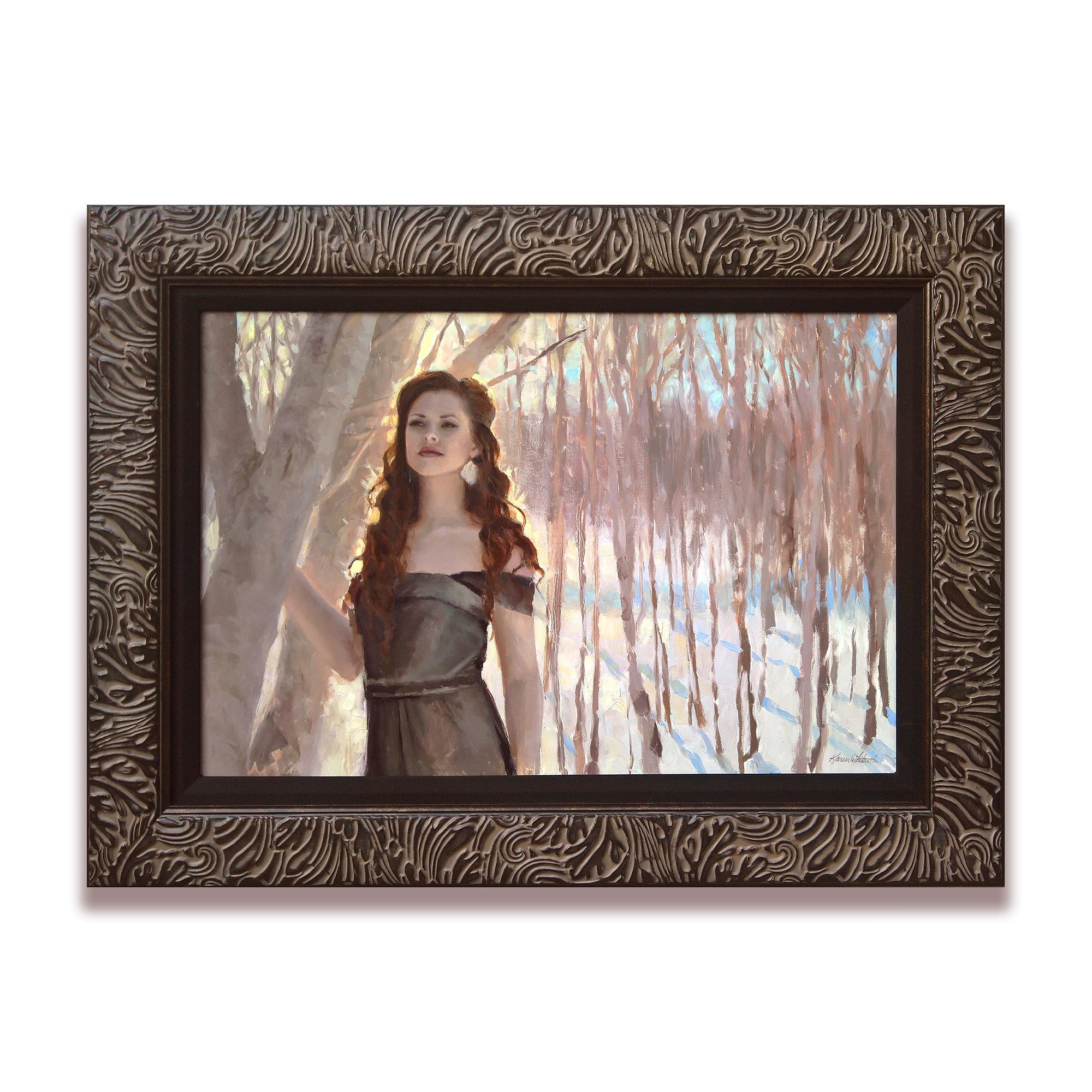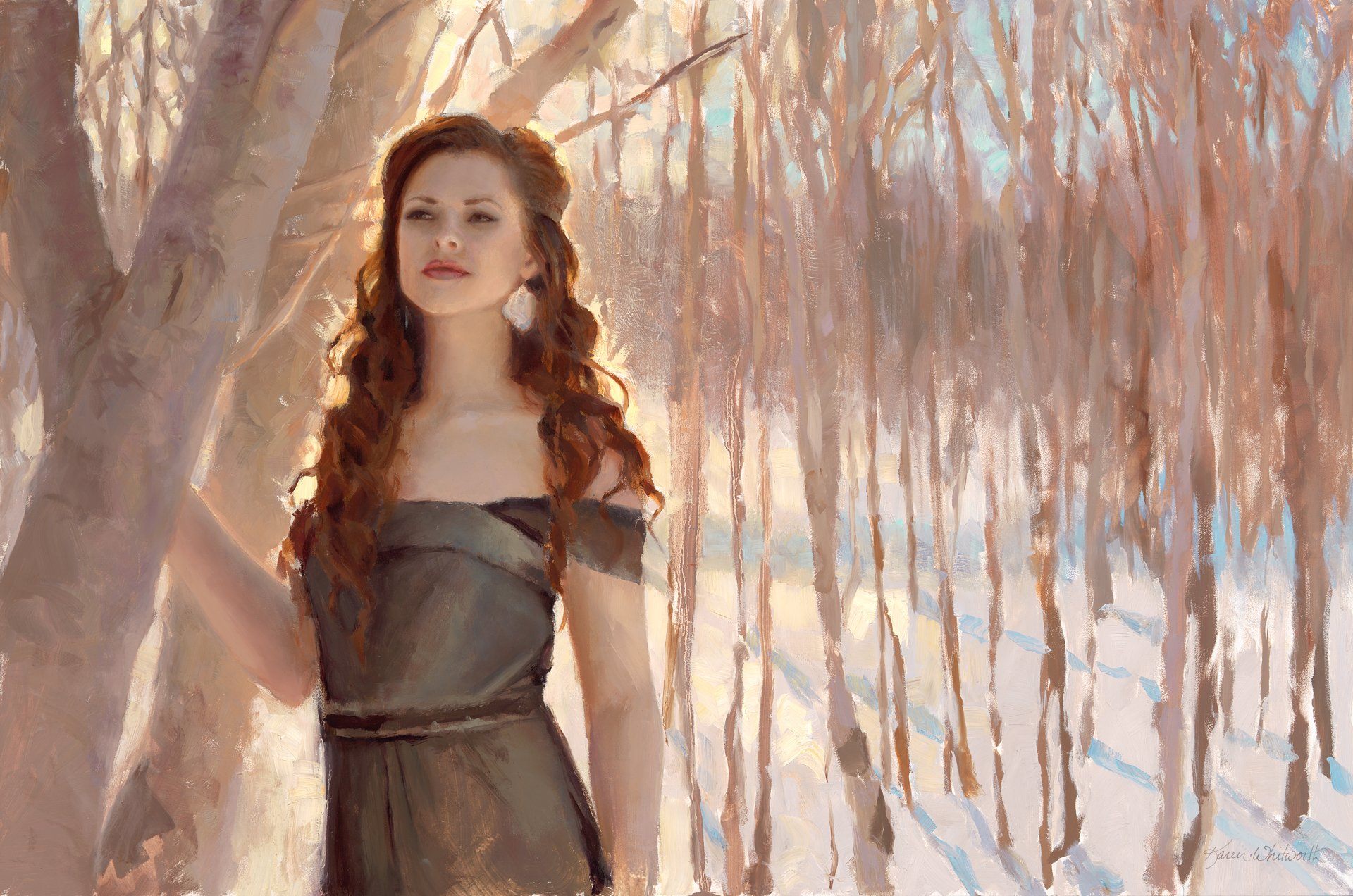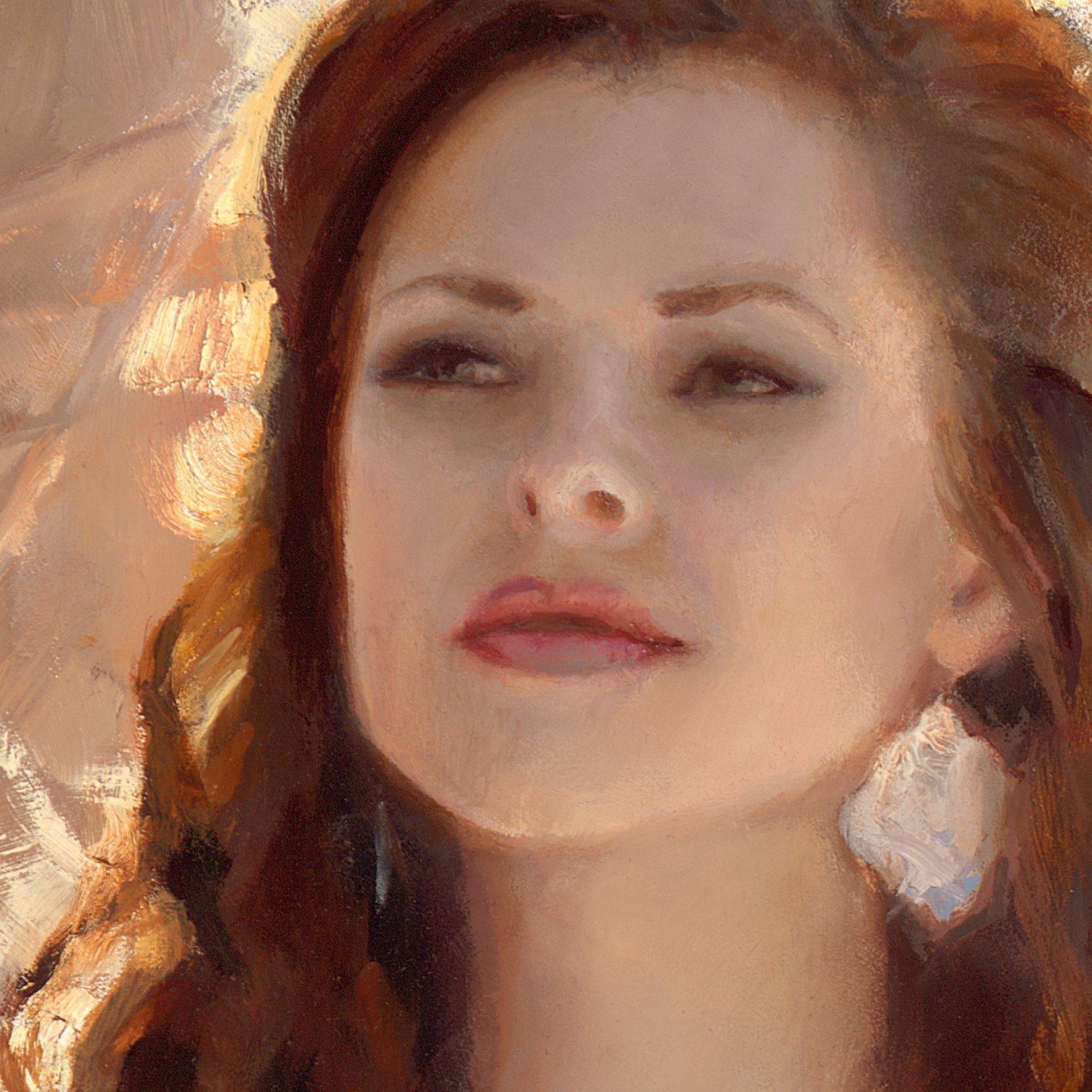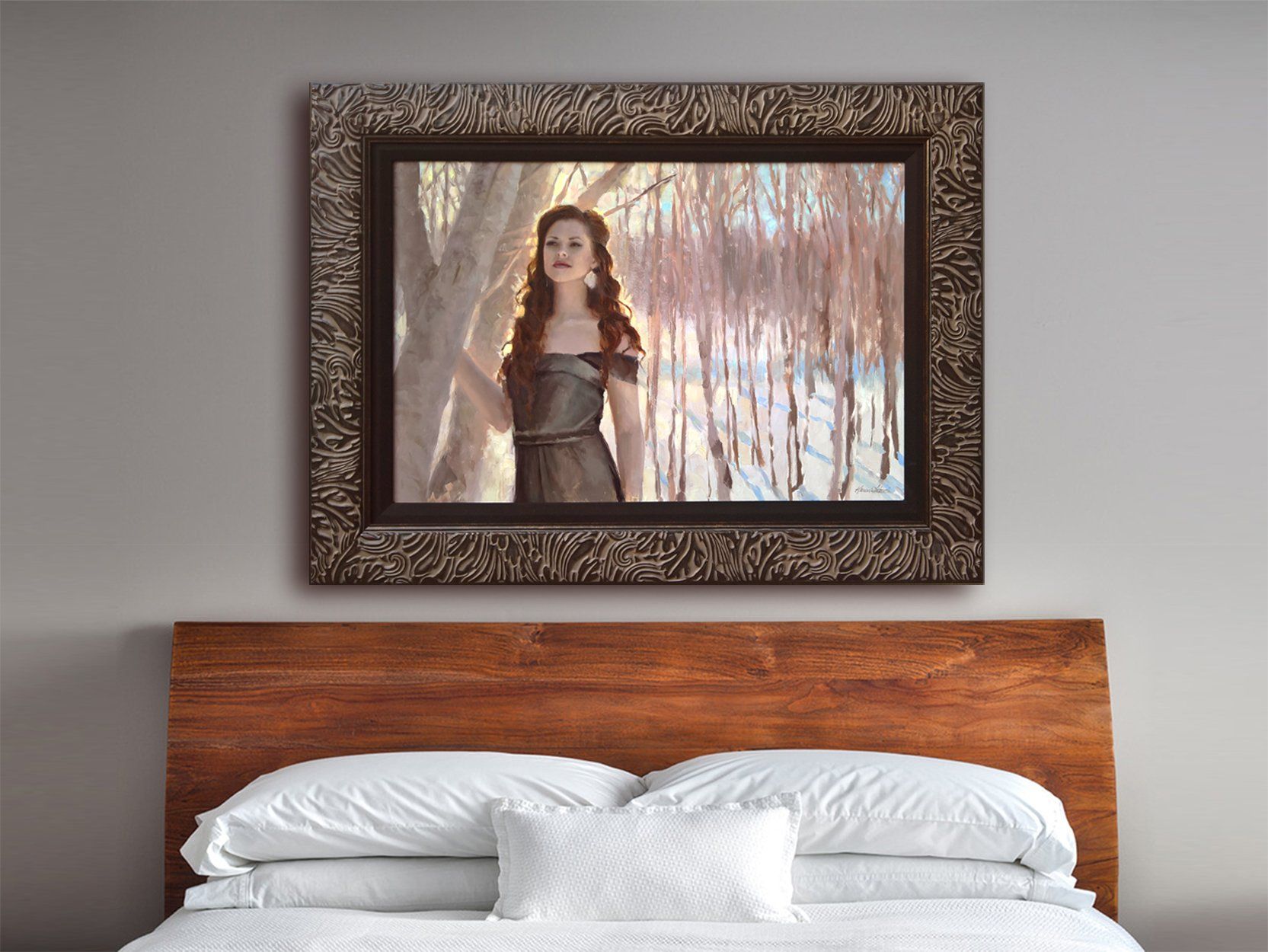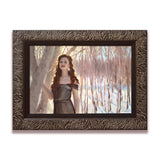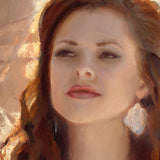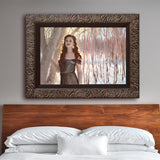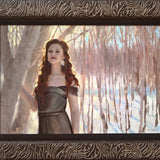 Winter Warmth - Original Portrait Painting - Figure in the Landscape by oil painter Karen Whitworth
Description

A woman stands in a winter forest landscape with the low winter sun falling gently at her back. Trees cast long slender shadows on the snow below illuminating the play of warm vs. cool. The scene this woman is standing in is an Alaskan forest near my hometown. In Alaska, where winter = darkness, the sun is so important and cherished by all. The scarcity of daylight in winter is stark and dramatic. I believe 20 years living in Alaska and experiencing that powerful flux of light to dark, and back again, is why I am so fascinated by light. It is so much more than just a visual effect. It's so much deeper. Light sets the rhythms of our bodies, it can energize and illuminate, it contains color and vibrance, only awaiting an opportunity to unleash it's true beauty.

FRAMING

The painting is paired with a unique custom frame featuring lush movement mimicking the movement of the trees in the brisk winter air. Included in the frame is a textured linen inset that serves as a calming border between the art and the frame. When combined, the frame and the black linen accent complete the painting beautifully. 

Should you prefer to select your own frame, I am happy to work with you. Simply select the Unframed option when adding the painting to your shopping basket. 

DIMENSIONS

Painting: 20" high, by 30" wide

Frame: 28.5" high, by 38.5" wide

SHIPPING YOUR ART

Your painting will be packed with care, insured, and shipped within 3 business days. 

Shipping within the US is free. 

Shipping outside the US will be calculated to your location.

CARING FOR YOUR PAINTING

Oil paintings are very durable. The paint is strong and resistant to moisture. As a general precaution, we recommend you keep your original painting in a temperature controlled environment. Should it require cleaning, a soft damp cloth will do the trick. Dust as needed. Lastly, but most important: enjoy thoroughly.

ABOUT THE ARTIST

Karen Whitworth is a painter striving to capture the world with sensitivity and passion. Her passions include portrait painting, florals, landscapes and more. From her earliest years, creating art was an insatiable drive. This pursuit has inspired hundreds of works through the decades with a common thread of color and light connecting them all. Karen lives in Carnation, Washington, USA with her husband and 2 children, where she continues to explore the world with her paintbrush. Whitworth's work can be found several galleries and in collections around the world. 

CUSTOM PORTRAIT PAINTINGS

Looking for a custom portrait? Award winning portrait artist Karen Whitworth works with clients to create a masterpiece that will be cherished by the family for generations to come. Whether you are looking for a small portrait to remember a loved one, or a large commissioned family portrait, Karen is happy to make a custom oil painting that captures each person beautifully.

To begin your free portrait consultation, please send us a message here.
---
Winter Warmth - Original Portrait Painting - Figure in the Landscape by oil painter Karen Whitworth
Shipping

Guaranteed Delivery

Shop with confidence knowing that your order will arrive safely and securely packaged to ensure protection during shipment.

Order tracking

All orders come with tracking information so you can follow your shipment every step of the way.

Get in touch

The karenwhitworth.com team is ready to help with any questions you may have: Contact us
Why our customers love us...
"

Even though the photo delivered matched the one I ordered, the color and quality of this photo surpassed any expectations I had. It was packaged with care and arrived undamaged. I love this picture. Thank you Whitworth Gallery.

"
"

The colors of this beautiful print just sing! Can't wait to get it framed. Quick shipping. Thank you.

"
"

The only difference between what you see on the website and what you get in the mail is that it is even more beautiful in person. My print is now in a koa frame with matting that brings out the colors of the house. It hangs in my living room and really adds to the beauty of my home.

"