About this collection
Alaska Art and Paintings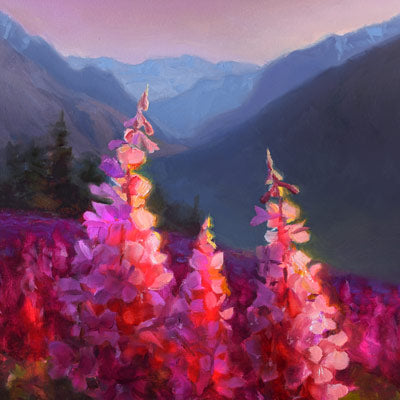 Meet the Artist
Karen Whitworth is a contemporary artist with a passion for painting colorful landscapes, seascapes, florals, and wildlife. Her works are known for their unique approach to light, which features bright and vibrant hues that capture the ever-changing essence of nature.

Karen's artistic journey began when she was a child in the Pacific Northwest. From the lush forests of Oregon to the rugged mountains of Alaska, her hunger for capturing the beauty around her was a constant theme. This love for the outdoors has since grown to encompass the Islands of Hawaii and beyond. As her portfolio grows, the love for nature remains a prominent hallmark in her works.

It is this same passion, and her vivid use of color that often draws collectors to her work. But more than just eye-catching, this truly captivating quality is also what makes her art perfect for enhancing a living space or dwelling. It's vibrant and uplifting presence elevates the space with beauty and light.