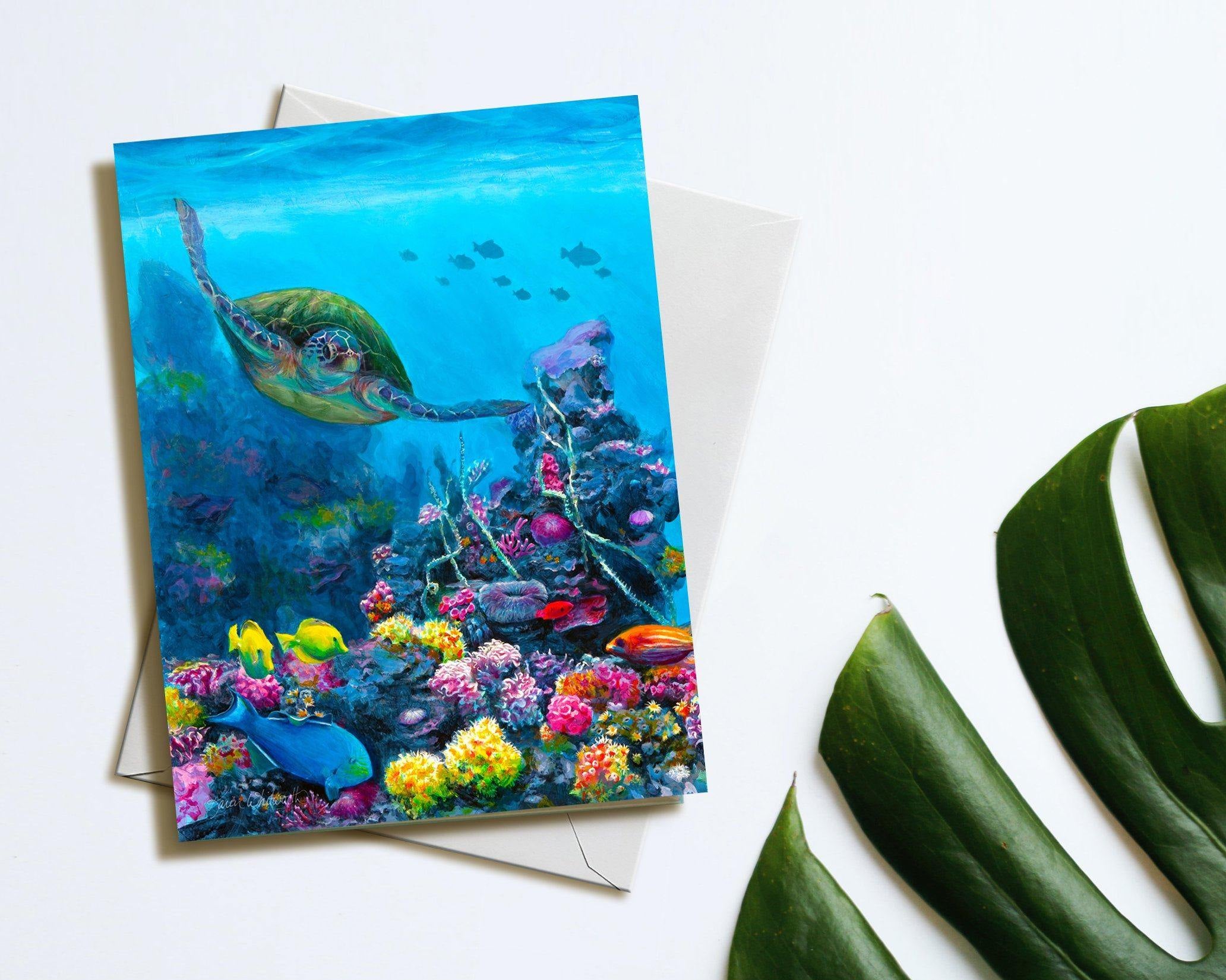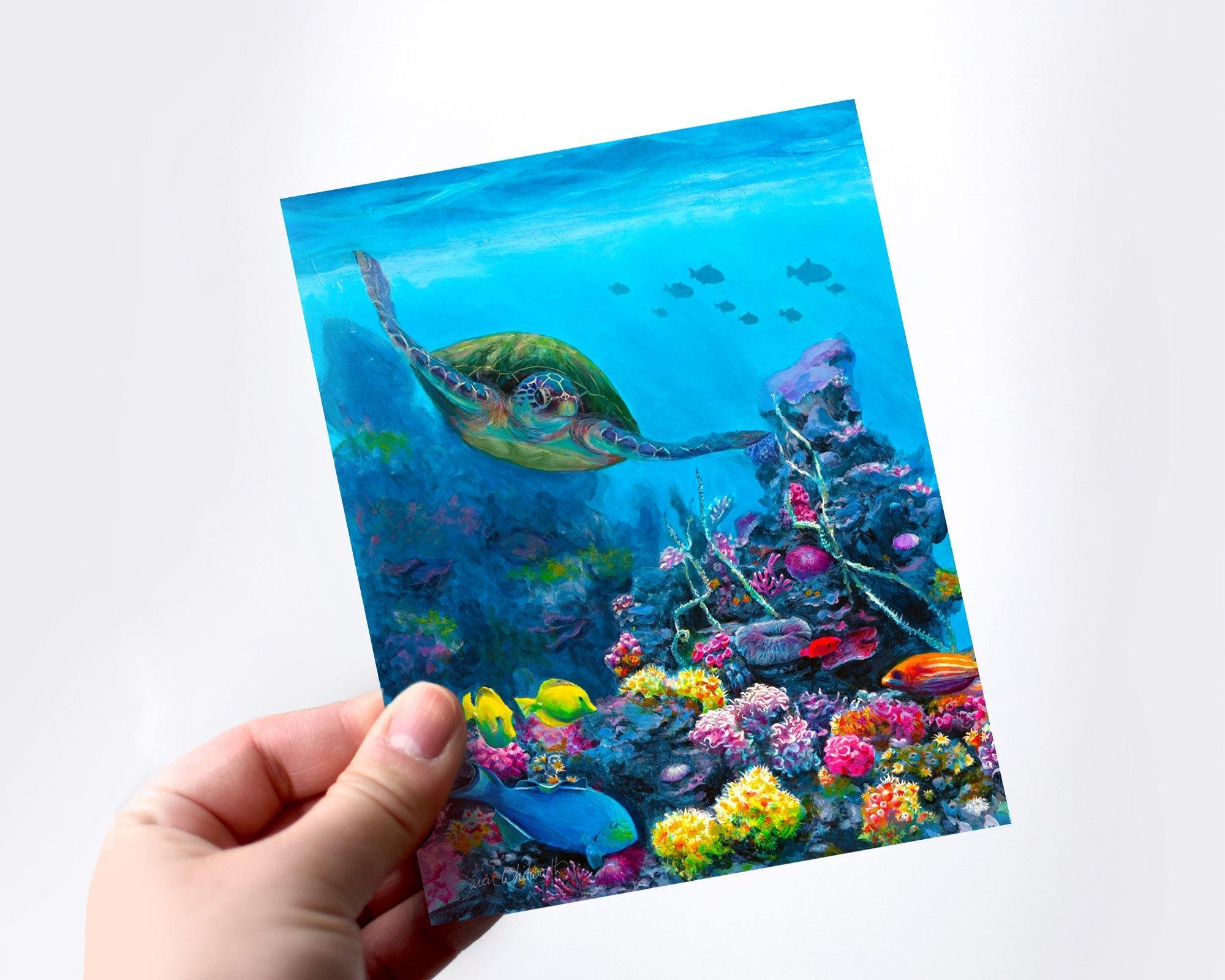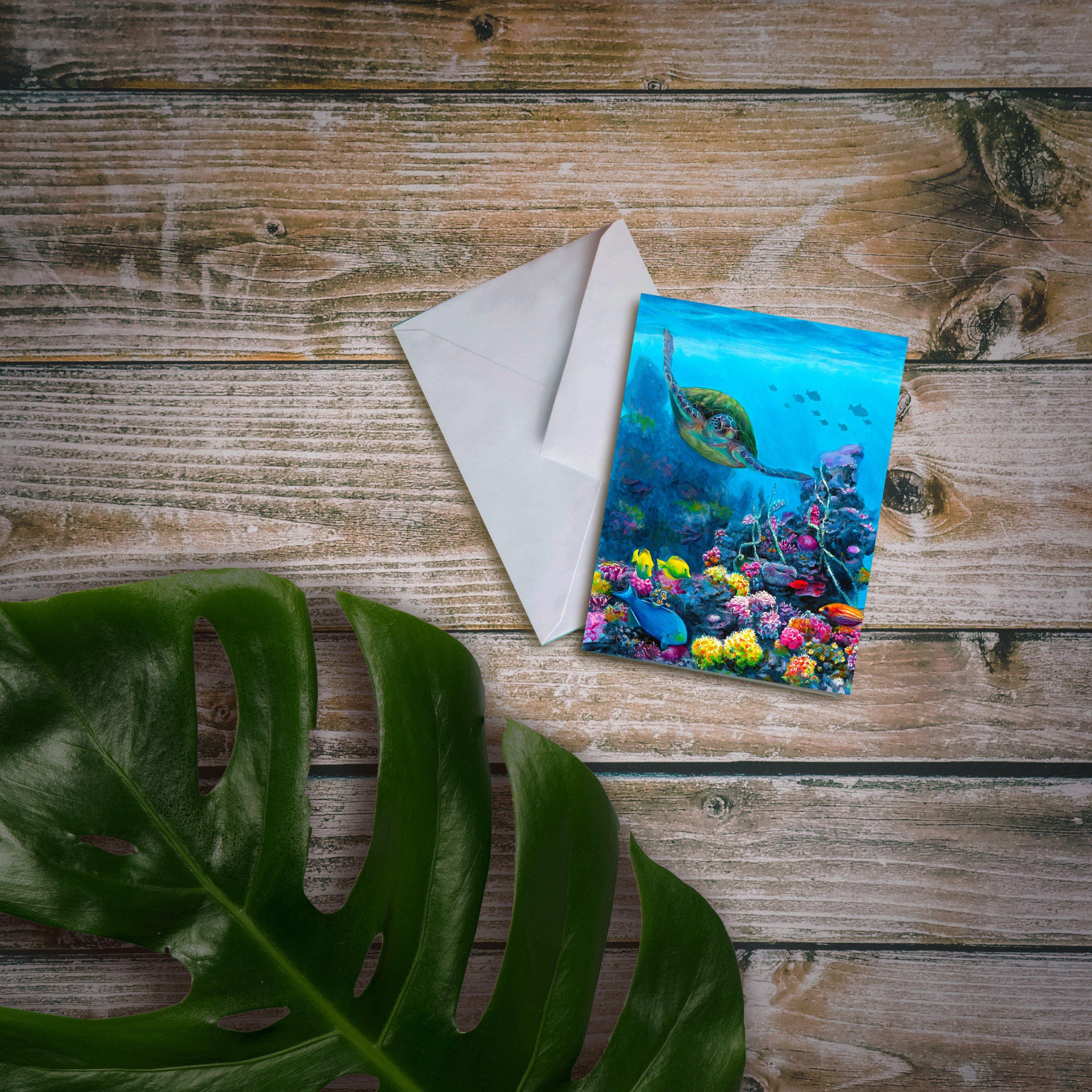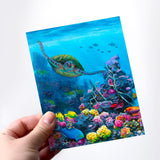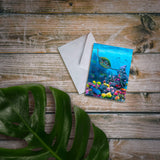 Green Sea Turtle Greeting Card With Tropical Reef & Fish
$4.50
Regular price
$4.95
Description

Hawaiian Honu - Green Sea Turtle Greeting Cards

Write a note to a friend or loved one with this beautiful tropical note card by Karen Whitworth. Whether you are looking for a perfect gift for a Hawaii lover, or beautiful stationery for your home office, our Hawaiian sea turtle (or Honu, as they are called in the Hawaiian language) greeting cards are sure to impress. Available individually or as a set, perfect for gifting, these cards bring tropical charm and the spirit of Aloha wherever they go. 

 

Perfect Stationery For Various Occasions:

Invitations for special events
Announcements for weddings, births, and more
Birthday Greetings
Graduations
Christmas Cards and Holiday Greetings
Pen Pal Correspondence
Notes of Sympathy or Encouragement


Our Sea Turtle Greeting Card Features:

Printed in full color, on glossy premium weight card stock
Blank inside for easy personalization for any occasion
Dimensions: 5.5"x4.25" (Standard A2 size)
White envelope included
Made in the USA
Gift sets available
Ships free within the USA

About the painting "Secret Sanctuary"

Hawaii artist Karen Whitworth shares about the inspiration behind this Hawaiian artwork:

"This painting was inspired by my first snorkeling experience off of Black Rock on the Hawaiian island of Maui. My husband and I could not believe the amount of life and explosive color that existed below the waves, mere steps into the vibrant blue ocean. What diverse beauty! I was drawn to the varied textures and shapes layered on top of one another, descending into the salty depths, fading into the distance as the water became more and more blue. It was like a beautiful symphony, only instead of sound, this score was composed of color and value. A clear melody played prominently with the vibrant coral and colorful fish, while an infinite chorus of harmony echoed the calming message of the ocean amongst the faded shapes in the distance, hints at marine life and hidden coves just beyond my vision. I would have been content with just floating here amongst the fish on the reef, but wat overjoyed when we were joined by this beautiful and gentle Green Sea Turtle. His movements were so graceful, gliding effortlessly through the crystal clear water as he approached our space and proceeded about his turtle business, feeding on vegetation tucked amongst the lava rock seawall. This dreamy Hawaiian turtle experience is definitely something I will never forget"



---
Green Sea Turtle Greeting Card With Tropical Reef & Fish
$4.50
Regular price
$4.95
Shipping

Guaranteed Delivery

Shop with confidence knowing that your order will arrive safely and securely packaged to ensure protection during shipment.

Order tracking

All orders come with tracking information so you can follow your shipment every step of the way.

Get in touch

The karenwhitworth.com team is ready to help with any questions you may have: Contact us
About the Artist, Karen Whitworth
Karen Whitworth is a contemporary artist whose vibrant works celebrate the beauty of Hawaii's landscapes, seascapes, florals, and wildlife. Her unique approach to light captures the essence of Hawaii's ever-changing natural beauty, using bright and vibrant hues that reflect the dynamic colors of the islands.
Karen's artistic journey began in the Pacific Northwest as a child, where she was surrounded by lush forests and rugged mountains. Her love for capturing the beauty around her grew to encompass the Islands of Hawaii, where she finds inspiration in the diverse natural landscapes and rich cultural heritage.
As her portfolio continues to grow, Karen's love for nature remains a prominent hallmark in her works. Her use of vivid colors and bold brushstrokes draws collectors to her art, but it is the captivating quality of her work that truly sets it apart.
Karen's Hawaii artwork is collected by residents of Hawaii and around the world by travelers who long to remember their time visiting paradise. From original paintings to practical items like greeting cards, souvenirs, and gifts, Karen's art helps people share and cherish their love for Hawaii.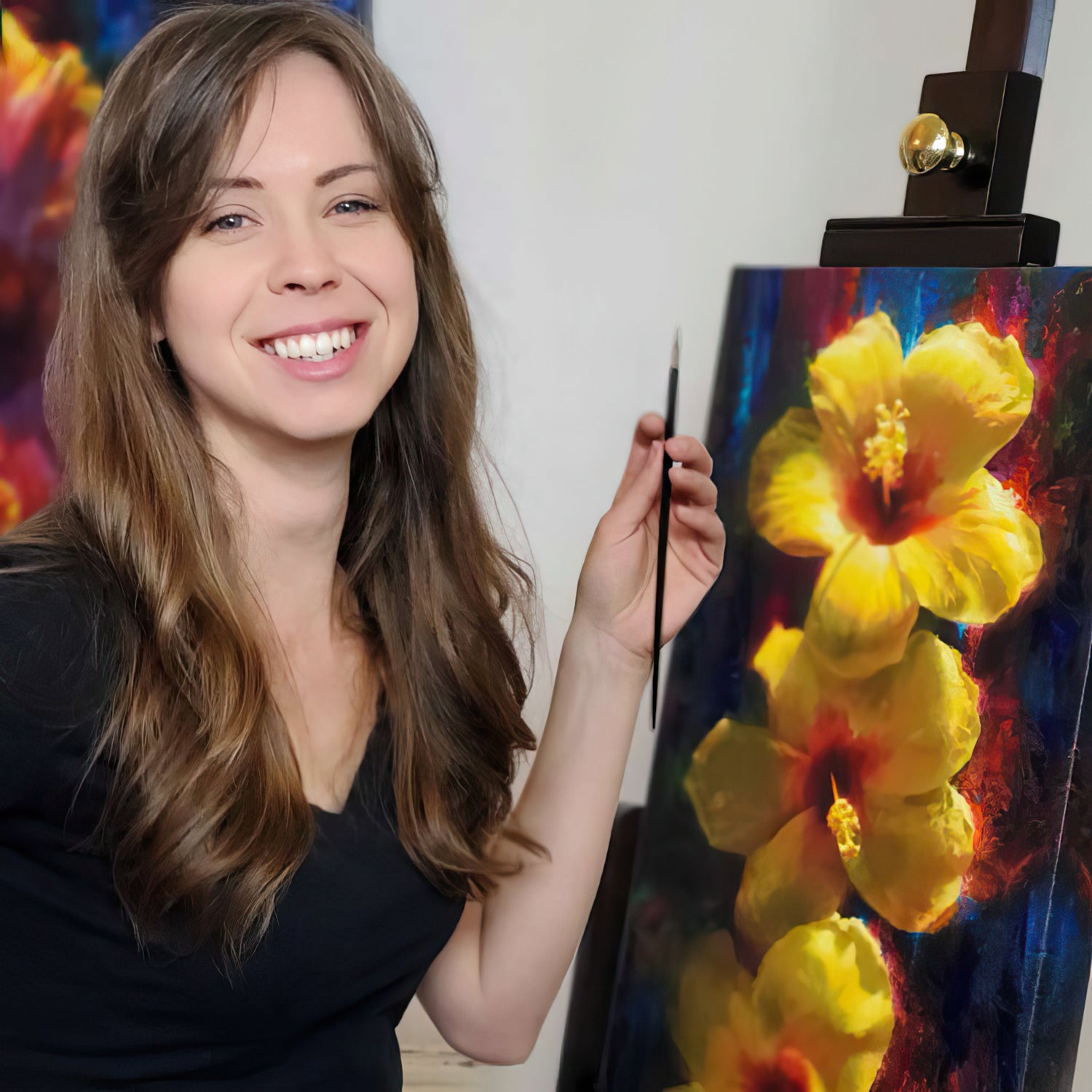 Why our customers love us...
Peaceful honu
thick glossy card stock and are so lovely I almost want to just frame them in tiny frames! The colors are exquisite. The tropical fish and the colors of the coral are so vibrant.
"

The colors of this beautiful print just sing! Can't wait to get it framed. Quick shipping. Thank you.

"
"

The only difference between what you see on the website and what you get in the mail is that it is even more beautiful in person. My print is now in a koa frame with matting that brings out the colors of the house. It hangs in my living room and really adds to the beauty of my home.

"
"

Even though the photo delivered matched the one I ordered, the color and quality of this photo surpassed any expectations I had. It was packaged with care and arrived undamaged. I love this picture. Thank you Whitworth Gallery.

"