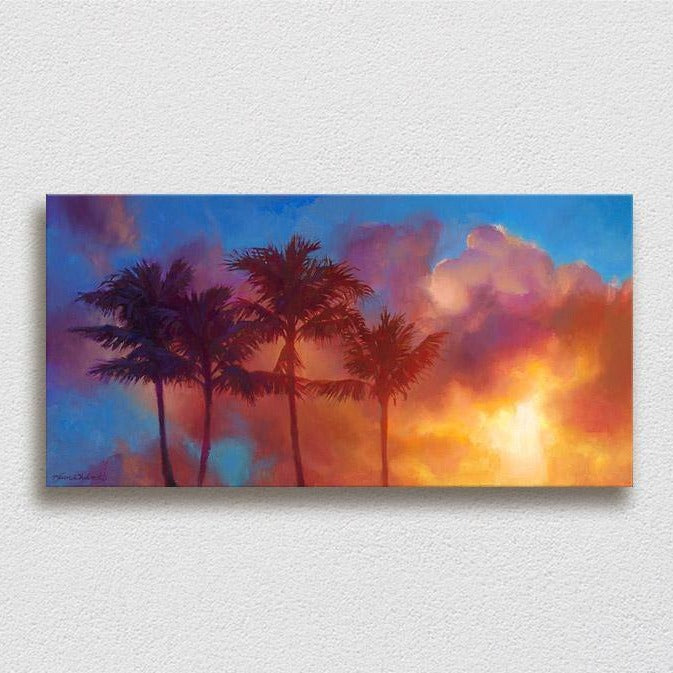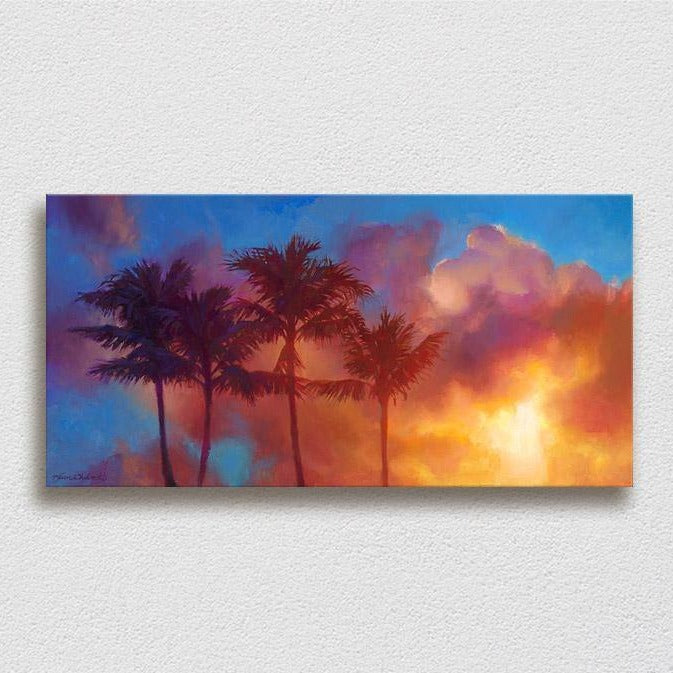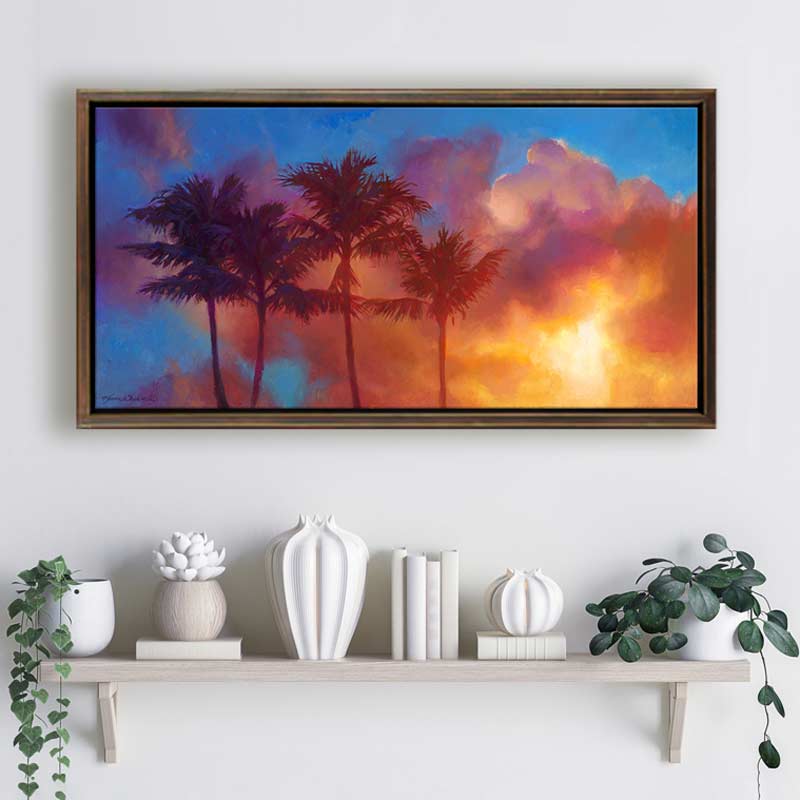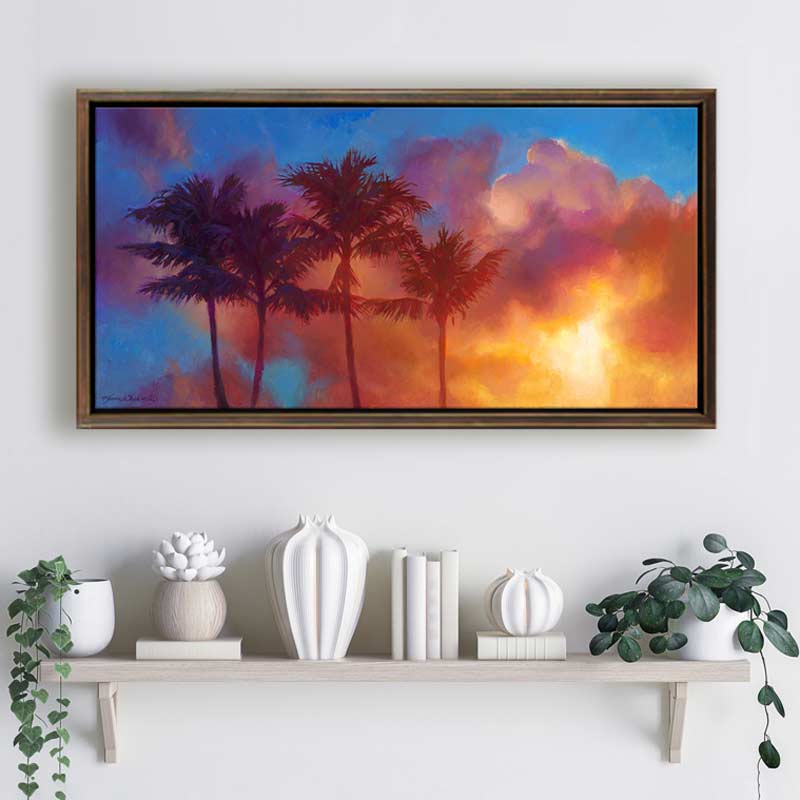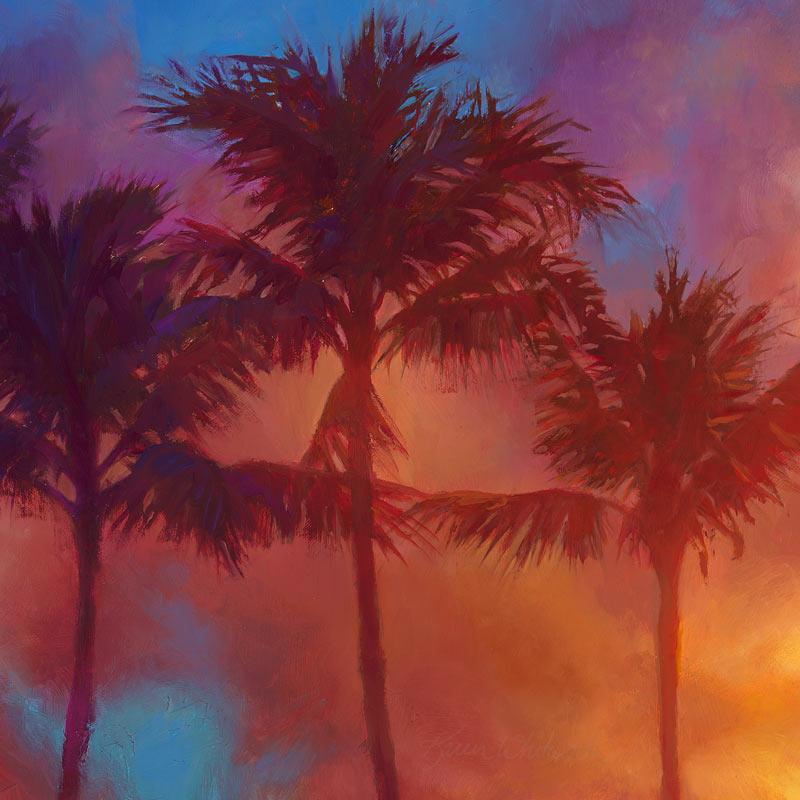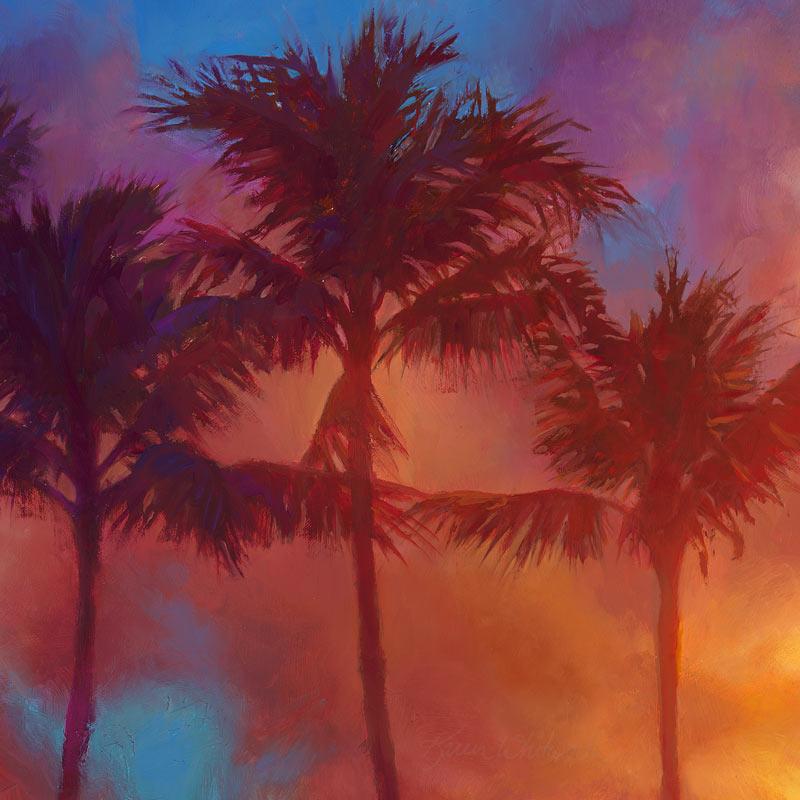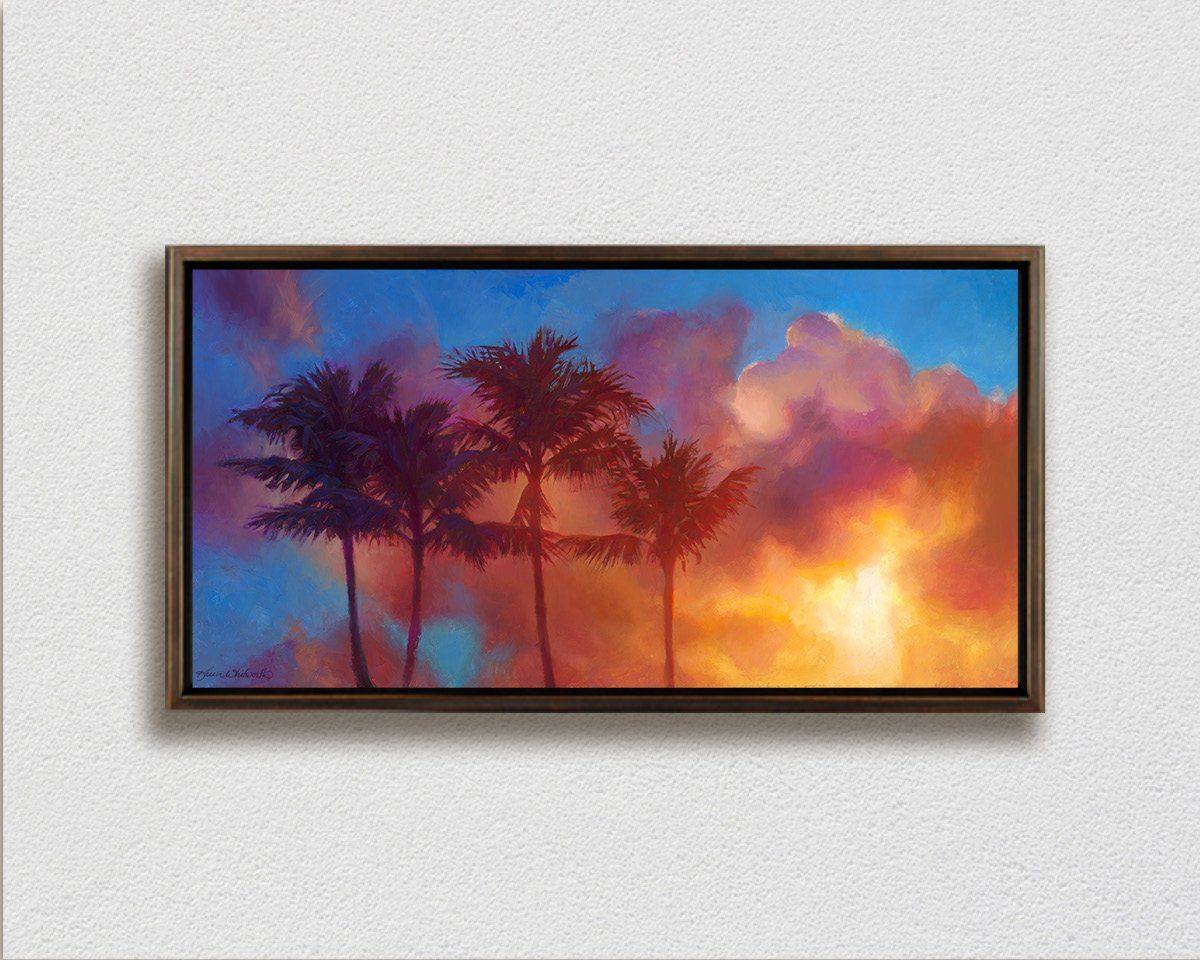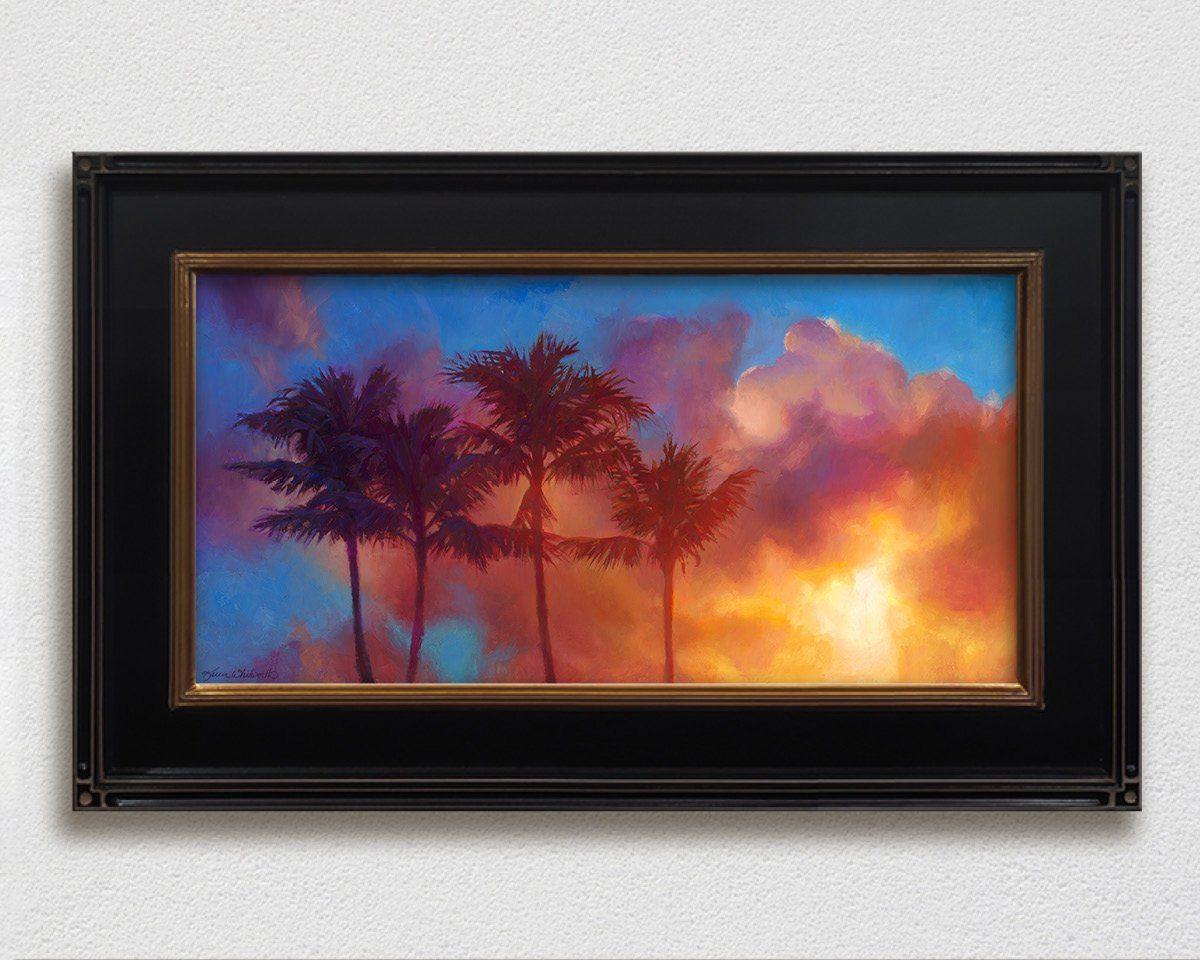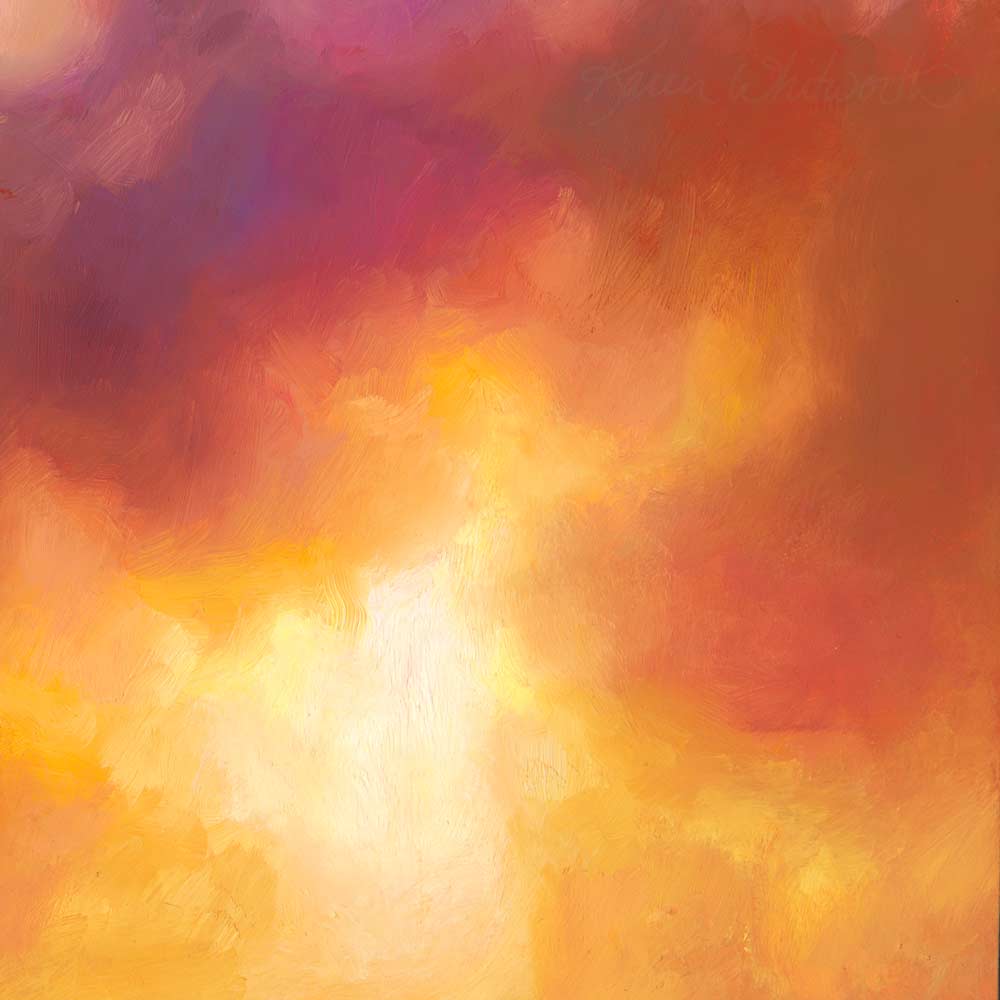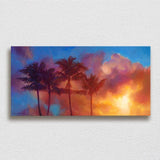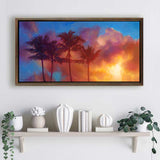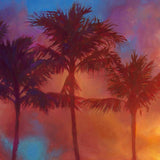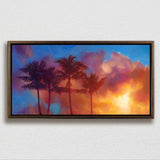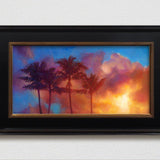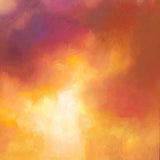 Joy Comes in The Morning - Wall Art Canvas of Palm Trees and Hawaiian Sunrise Painting
Painting by Artist Karen Whitworth
Ready to hang canvas print
Handmade in the USA
Solid wood construction
Satisfaction Guaranteed
Description

A Special

This oil painting is titled "Joy Comes in the Morning" and carries a weighty, yet hopeful story. It was over the duration of creating this painting that Karen's family sought answers to unexplainable symptoms their daughter Rachel had started experiencing. Though the doctor and hospital visits were many, no explanation could be found. During their long hunt, this palm tree painting was Karen's prayer that sweet Rachel would soon find comfort and relief. Each lovingly painted palm tree in this warm Hawaiian scenic, represents a member of their family. Rachel's tree is nearest the sun and bathed in the warm embrace of healing light against a golden sky. It would be the last work Karen would complete prior to their family finally learning the answer to Rachel's symptoms: Rachel had brain cancer.

For just over 2 years Rachel battled cancer valiantly. A stoic old soul occupying a young body, she boldly weathered the effects of treatment with a fierceness and grace that defies comprehension for any human, much less a child. Throughout her incredible journey she taught others how to love without reservation, how patiently to endure trials most will never meet, and how to embrace and leverage the silver lining of every situation, even when it is hard to find. While in the arms of her parents, Rachel Elizabeth Whitworth took her last breath on earth on the early morning of February 11th, 2020 at the age of 13. At that moment she entered the comforting arms of her Savior. While Karen and her family grieve her loss greatly, they also find comfort in knowing she is now forever free of pain, and as her earthly love for Jesus would confirm, her ultimate joy is now complete.

While the painting represents a very deep and powerful personal saga for the artist, this tropical sunrise painting, with it's beautiful color and light, also represents something universal to all humanity; the awareness of darkness, the heaviness of night, the steadfast hope for things yet to come, and the existence of a powerful love that overcomes all, even death.

No matter what the future holds, love remains.

 


Wall Art Canvas Features

Hand made in the USA

Vibrant fadeproof color

Heavy-duty solid wood construction

Ready to hang

FREE US Shipping




Order with confidence knowing your beautiful art print on canvas is made by hand with Aloha and packaged with great care. We provide you with a tracking number so you can follow its progress as it makes its way to your door. We pay the shipping and ensure everything arrives in perfect order.


Production Time

This canvas is handmade to your specifications. Please allow up to 3 weeks for the multi-step production process. Shipping time within the US takes approximately 3-5 business days. (This may be subject to local or holiday delays)

If there are ever questions about your order, we will be standing by, ready to assist. Our customers can always reach us directly at info@karenwhitworth.com
Care Instructions

As with all art intended for indoor use, please do not display art exposed to harmful UV rays. Keep out of direct sunlight. If needed, dust with clean microfiber cloth.
---
Joy Comes in The Morning - Wall Art Canvas of Palm Trees and Hawaiian Sunrise Painting
Shipping

Guaranteed Delivery

Shop with confidence knowing that your order will arrive safely and securely packaged to ensure protection during shipment.

Order tracking

All orders come with tracking information so you can follow your shipment every step of the way.

Get in touch

The karenwhitworth.com team is ready to help with any questions you may have: Contact us
Enhance your space with wall art
Boost the aesthetic of your home or office with our vibrant canvas art prints by Karen Whitworth. These prints set the tone of the space, create a sense of warmth, and add personality that reflects your unique style and taste.
Not only can canvases enhance the overall decor and interior design of a room, but they also create beautiful focal points, tying the room together.
About the Artist
Karen Whitworth is a contemporary artist whose vibrant works celebrate the beauty of Hawaii's landscapes, seascapes, florals, and wildlife. Her unique approach to light captures the essence of Hawaii's ever-changing natural beauty, using bright and vibrant hues that reflect the dynamic colors of the islands.
Karen's artistic journey began in the Pacific Northwest as a child, where she was surrounded by lush forests and rugged mountains. Her love for capturing the beauty around her grew to encompass the Islands of Hawaii, where she finds inspiration in the diverse natural landscapes and rich cultural heritage.
As her portfolio continues to grow, Karen's love for nature remains a prominent hallmark in her works. Her use of vivid colors and bold brushstrokes draws collectors to her art, but it is the captivating quality of her work that truly sets it apart. Karen's art is perfect for enhancing any living space or dwelling, elevating it with the vibrant and uplifting presence of Hawaii's natural beauty.
Why our customers love us...
"

The colors of this beautiful print just sing! Can't wait to get it framed. Quick shipping. Thank you.

"
"

The only difference between what you see on the website and what you get in the mail is that it is even more beautiful in person. My print is now in a koa frame with matting that brings out the colors of the house. It hangs in my living room and really adds to the beauty of my home.

"
"

Even though the photo delivered matched the one I ordered, the color and quality of this photo surpassed any expectations I had. It was packaged with care and arrived undamaged. I love this picture. Thank you Whitworth Gallery.

"